More Anet Users Engaged in Anti-coronavirus Battle for Society and Community
In the past 5 weeks, the number of confirmed cases worldwide is approaching an explosive growth. Hospitals and medical systems around the world are under tremendous pressure. As of April 3, 2020, there have been more than one million new coronavirus infected around the world.
But, under such quarantine, for Anet users, what do they get when combining a stay-at-home order and a 3D printer? Now we have got the answers. And with the advantages of high-precision, easy-to-operate, quick-forming, and material diversity of Anet 3D printers, Anet users around the whole world have taken the initiative to help fight against the epidemic.
According to TVN News Channel from Panama, a resident Lozury(Ins @Lozurytech) used the Anet ET4 3D printer he purchased to print a large number of medical supplies such as protective masks and protective masks, which are provided free of charge to hospitals lacking to help alleviate the shortage of personal protective equipment for Panamanian health care workers on the front lines of the coronavirus fight.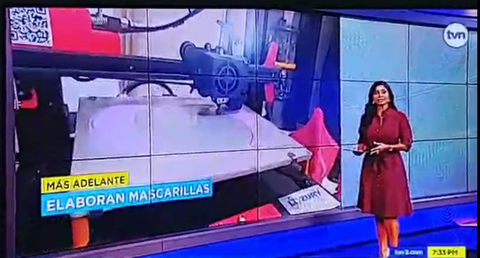 Nilesh Patil and Naski, a student at the Engineering Research Center of Matoshri University in India, designed and printed an anti-contact door opener, which can effectively avoid cross-infection in public places, and a face shield on the Anet 3D printers in their school laboratory.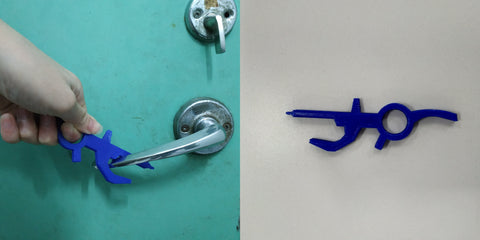 Stl file there.
Anet users in Indonesia, Spain and other countries also spontaneously take their efforts to manufacture protective equipment and donate them to nearby hospitals, police stations, and individuals.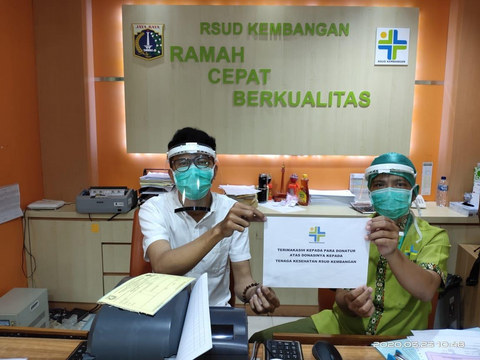 In addition, in response to the epidemic, many French people spontaneously set up a 3D printer mutual-aid group. They collected and shared 3D printing resources in the group, hoping to expand the power of many to fight against the epidemic. Except for individuals, there are also some influential companies in this group, like the French media NeozOne, who not only used Anet printers to produce medical gears, but also exerted its own influence to report, promote, and urge everyone to join them. The 3D printing mutual-aid group has strict qualifications and clear functions. Other hospitals and individuals with urgent material needs can contact specific team members for help through the emergency contact channel.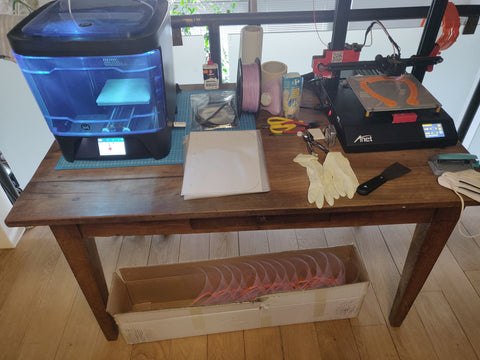 (FB @innovationneozone is printing goggles with Anet ET4)