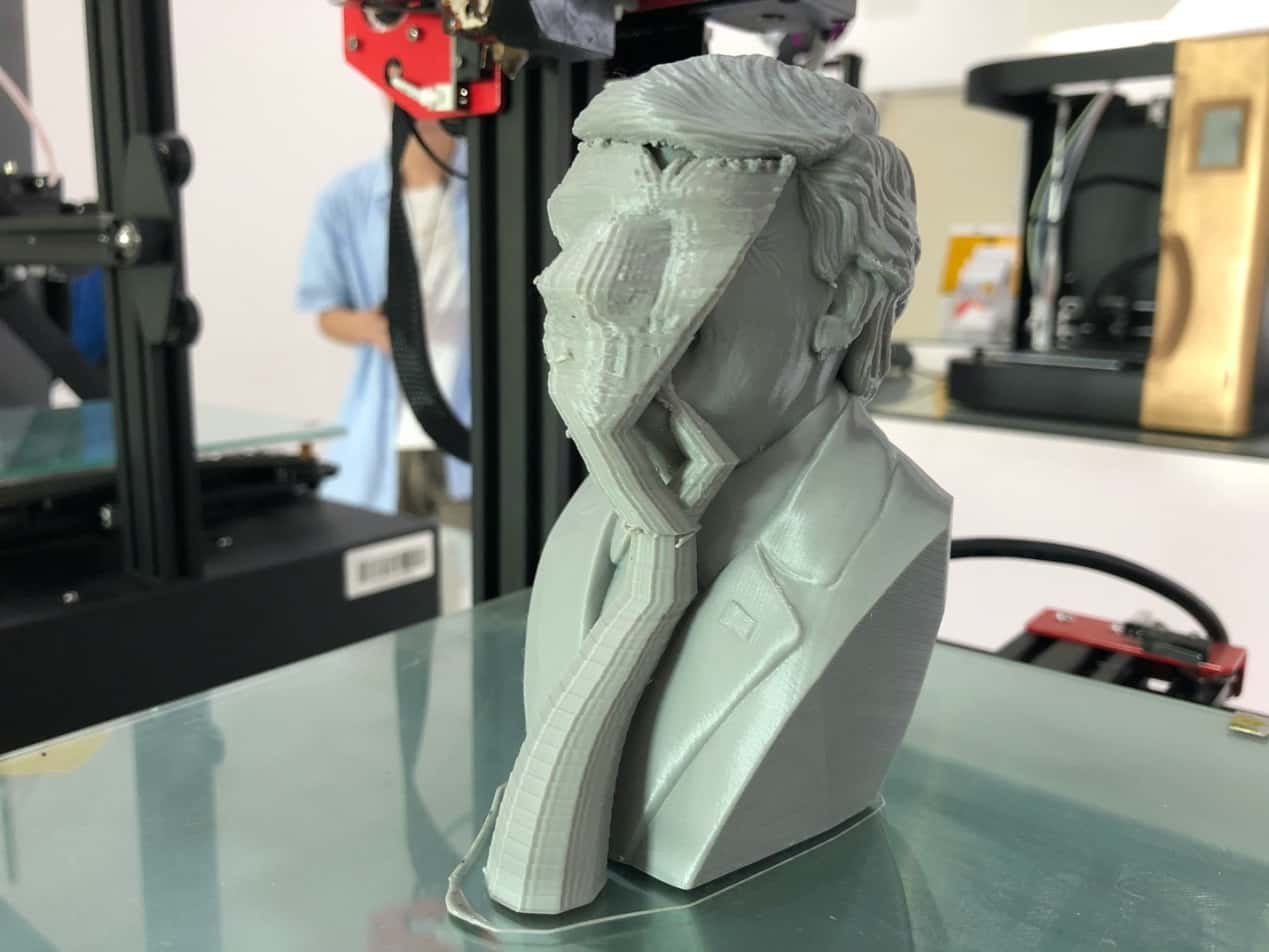 Print Trump Smile Hollow with Anet ET4 Pro 3D Printer
There is no doubt that Donald Trump is the most controversial person in the year 2020, and even in the long list of US presidents. As the 2020 US election comes closer and closer, like him or not, Mr. Trump attracts more eyes than ever before not only in the U.S. but also around the world. And 3D printed bust of Trump becomes popular too these days.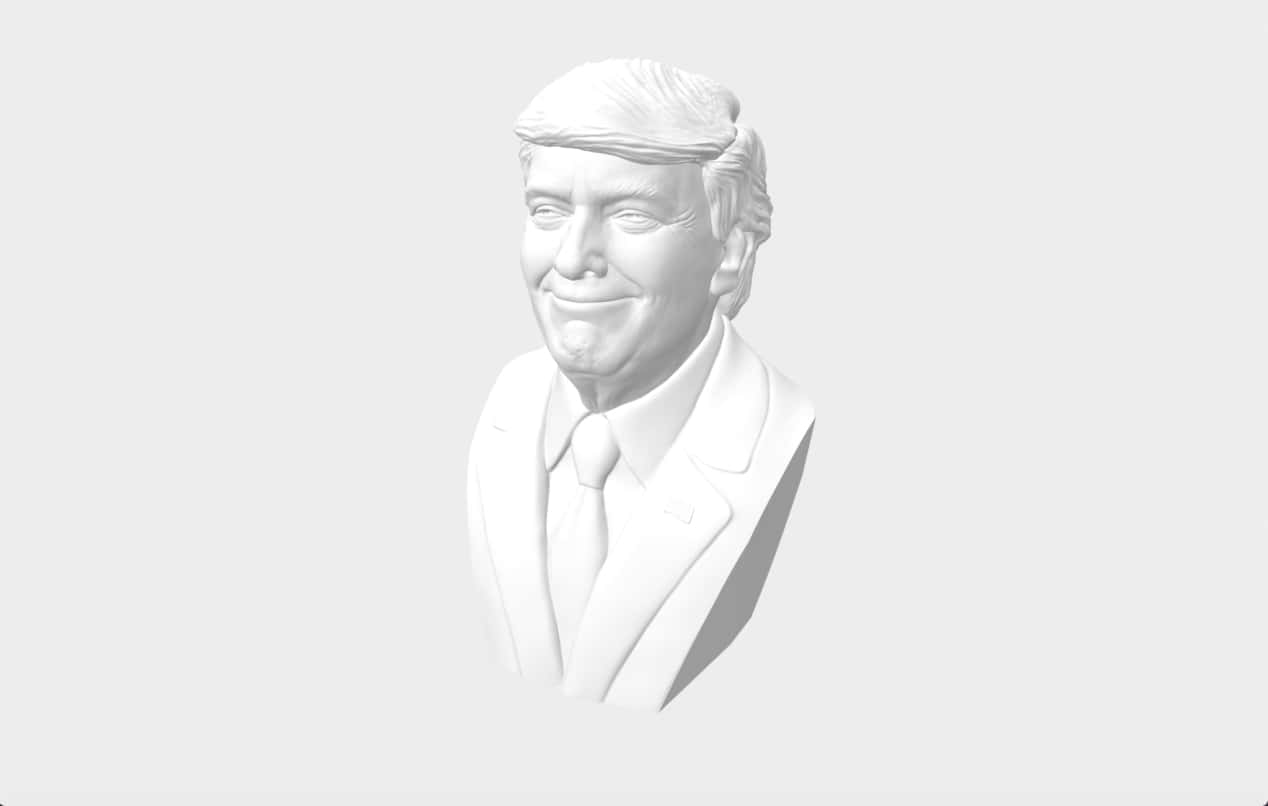 Trump Smile
Anet team recently printed a "Trump Smile Hollow" model with ET4 Pro 3D printer and live broadcasted the printing on both Facebook and YouTube. It attracted a lot of 3D printer users and we'd like to share some details of the print here too.
Cura Settings & Tree Support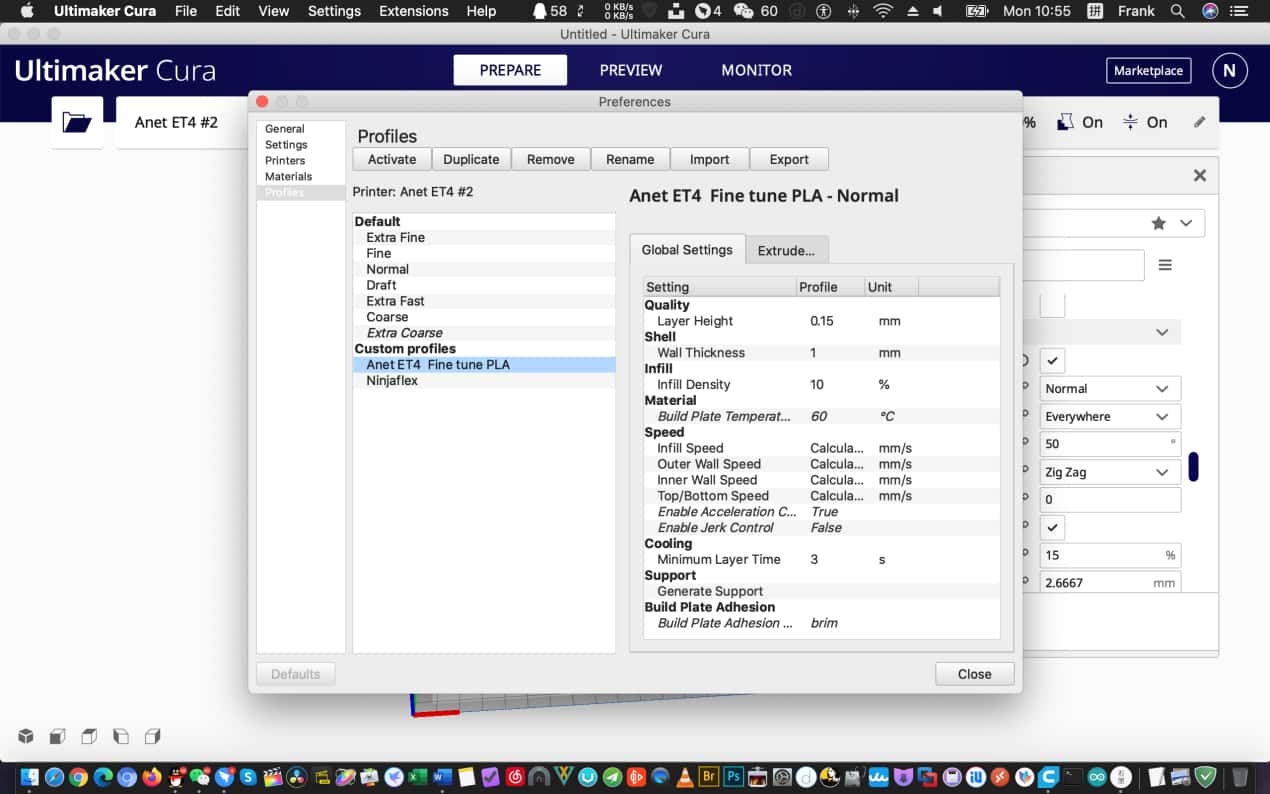 Settings:
Layer height: 0.15mm
Wall thickness: 1mm
Infill density: 10%
Build plate temperature: 60℃
For detailed Cura setting file, please click on below links:
https://drive.google.com/file/d/1ruhXt_vPa4R-rbISDq1Vbo4LvJk5ChGi/view?usp=sharing
 Credit By: Keïko DK
We also used tree support on the bust to ensure solid 3D printed upright posture of its head.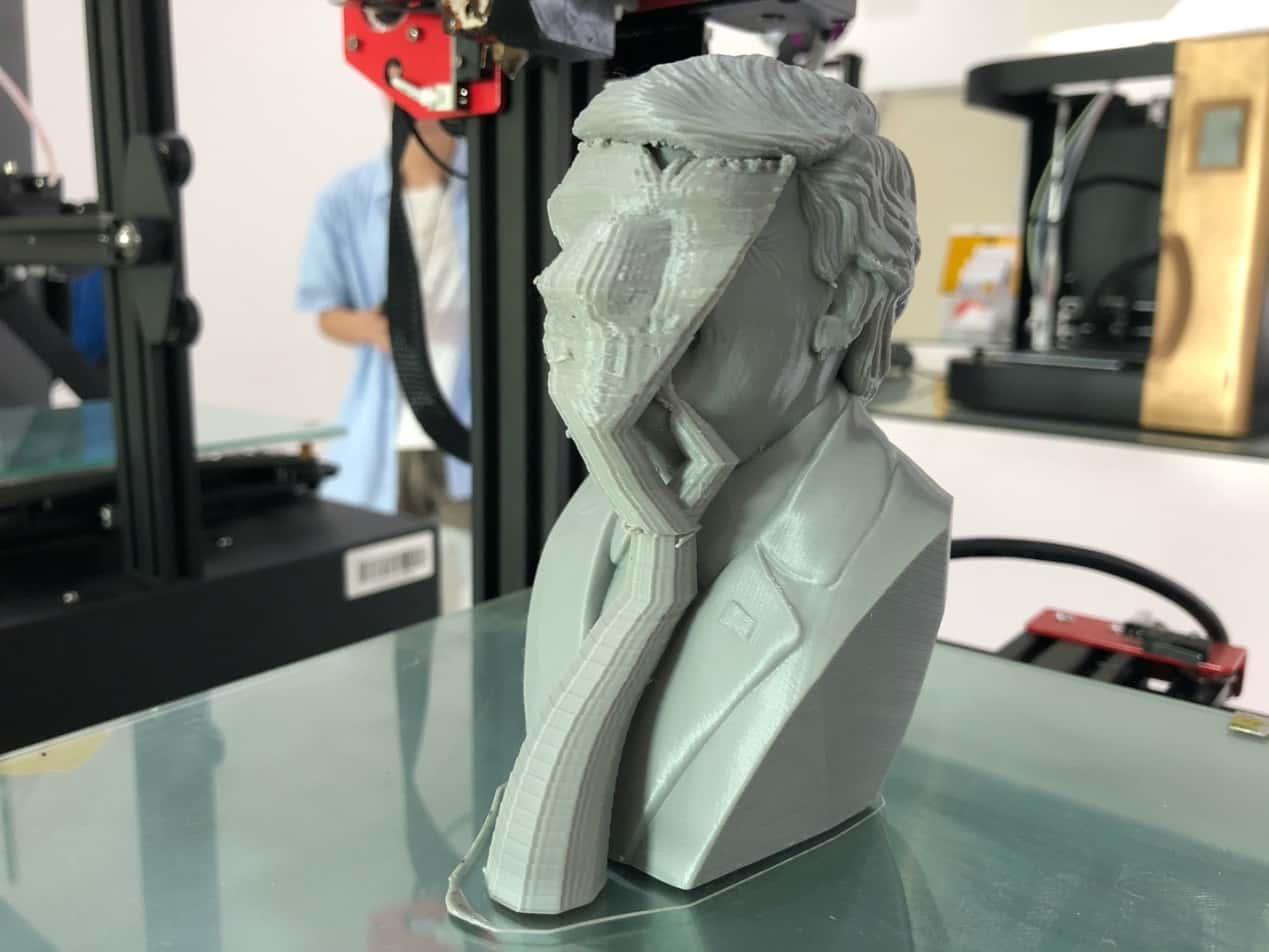 Tree support used on another Trump Smile 3D model. It's not hollow but solid and we'll reveal the printing of it in the next article.
Tree support is a newly added feature in the support section in the new 4.7.1 Cura version. The new feature is actually a hand like support with a big palm to support the whole chin, which reduces huge amount of filament consumption when comparing with commonly used pillar supports (a lot of pillars used to support).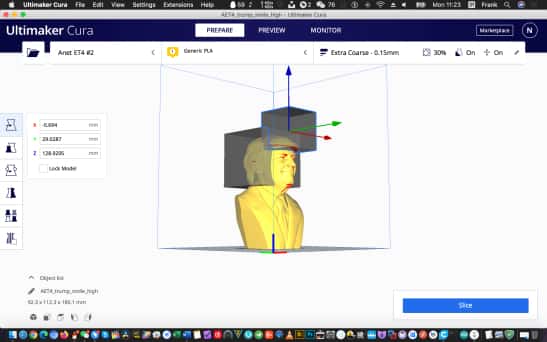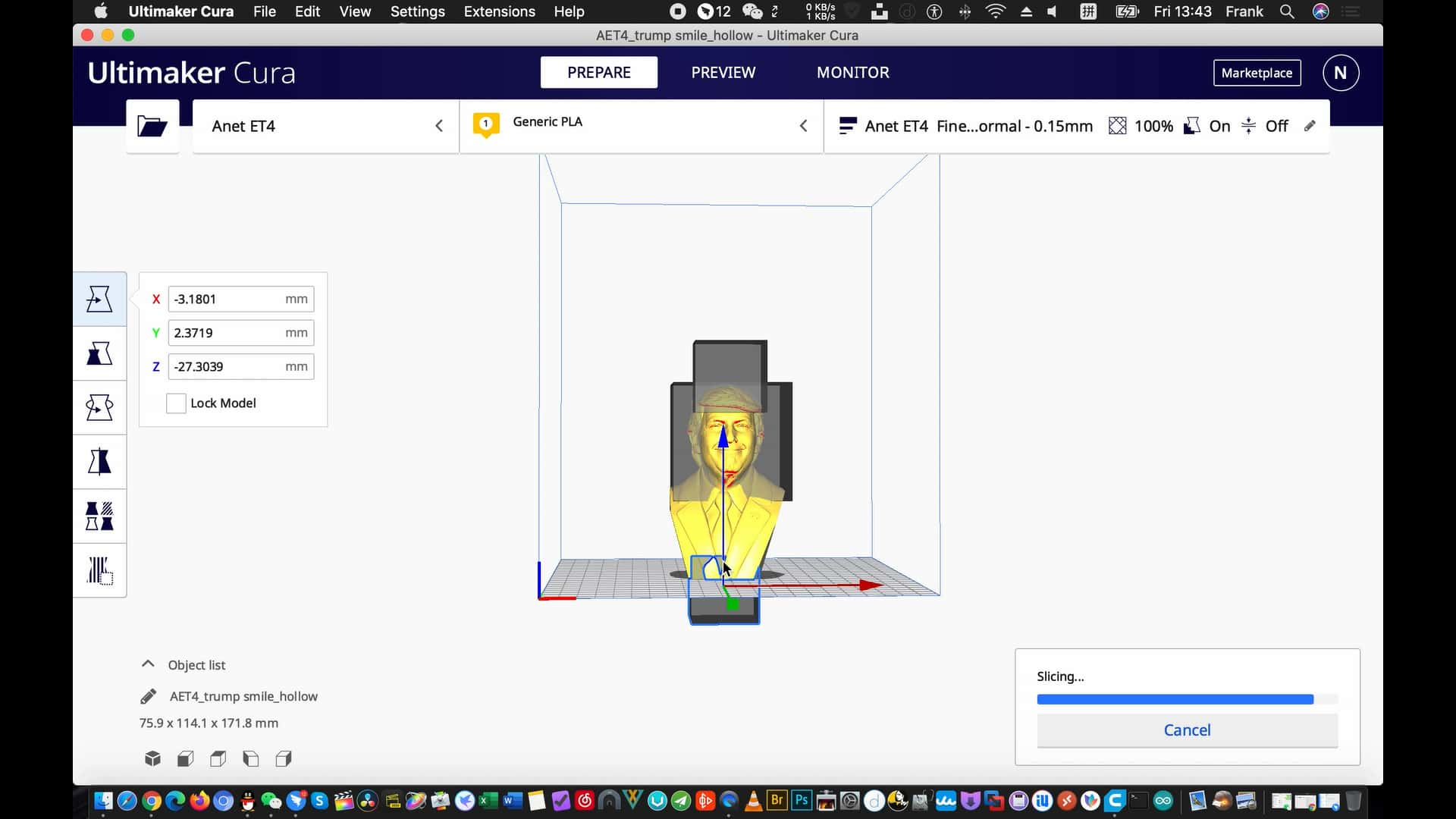 Also, we used blocks (see above pictures) hold some extruding parts of the bust to keep a good intricate shaped surface of hairs and ears. Holding blocks is also a good function in Cura to reduce supporting pillars on 3D printed models and maintain intricate model surface to demonstrate detailed features of original 3D files. If you use the common way without holding blocks, you might get a coarse printed 3D model which have been already tested by us.
Without holding blocks, complicated surface such as a wrinkled face tends to printed out with a lot of excessive filament that are difficult to remove. 
After all the settings were done, we began the printing with an Anet ET4 Pro 3D printer. The printer is easy to operate and suitable for rookie 3D printer users. It prints 220*220*250mm large 3D model at 0.15mm accuracy. With TMC2208 stepper driver installed on its mother board, the ET4 Pro 3D printer performs model printing at super low noise. It's quiet and doesn't disturb you watching TV, doing homework or sleeping at night.
After nearly 6 hours printing, we finally got a well printed orange 3D model of Trump Smile Hollow bust.