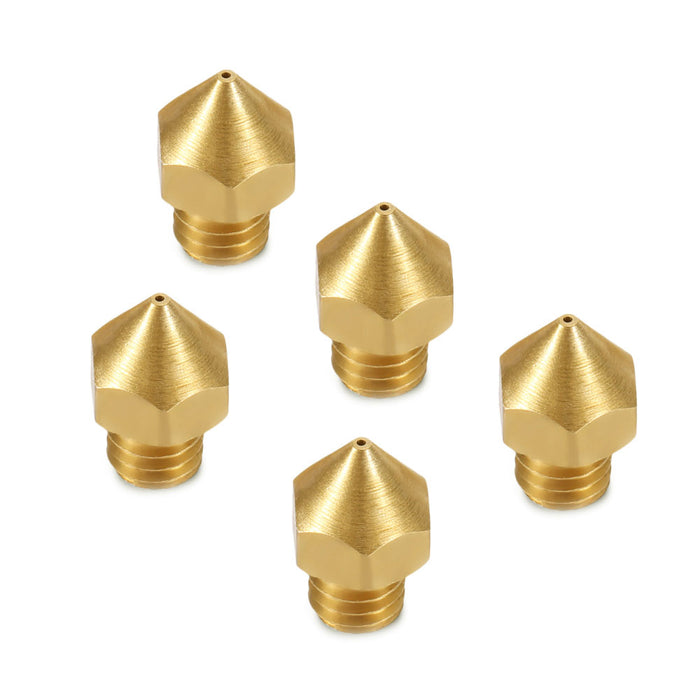 15pcs Brass 3D Printer Nozzle
15PCS brass nozzles for 3D printer MK8 extruder head with filament diameter of 1.75 / 3.0mm. Compatible with mainstream printers such as Anet, Creality, Makerbot 3d printers, etc.
There are five different sizes of nozzle packs available:
Nozzle aperture: 0.2 / 0.3 / 0.4 / 0.5 / 0.6mm (the standard version is 0.4mm nozzle for most FDM 3d printers)
Screw outer diameter: 6mm
Package includes:
15 pcs x nozzles
Shipping from Chinese warehouse.
The picture is for reference only. Please adhere to the original products in case of any mistake.