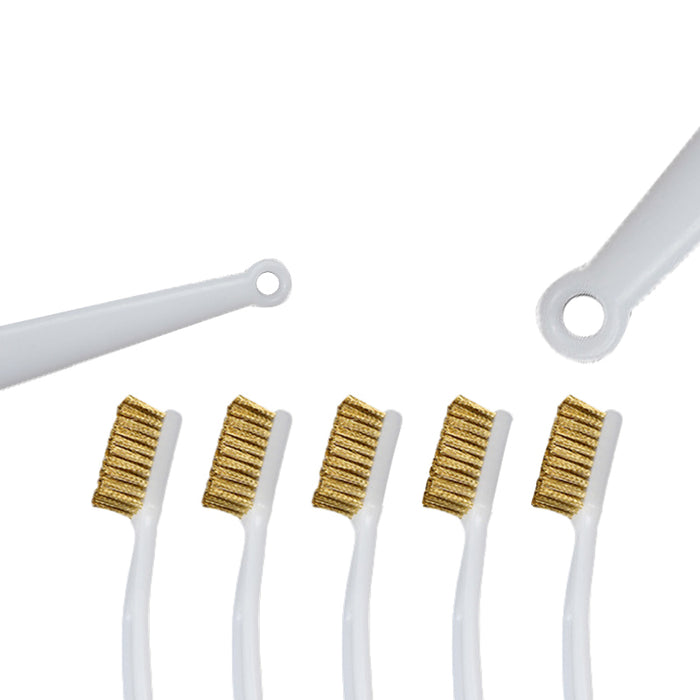 6PCS 3D Printer Nozzle Cleaning Brush
3D Printer Nozzle Cleaning Brush Copper Wire Cleaner Tool
Brush material: copper wire
Brush handle material: plastic
Length: 170mm
Weight: 13g
Function: Suitable for cleaning printer nozzles, hotbeds, heating blocks, nozzles, and also for cleaning and derusting gaps between frame doors and windows and floor tiles.
The comfortable arc-shaped handle design effectively reduces the sense of grip during use. There is a small hole at the end of the handle, which can be hung up when not in use, saving space.
Package includes:
Nozzle Cleaning Brush Tool * 6PCS
Worldwide FREE shipping from our Chinese warehouse.
Shipping by China post.
If need by express, please contact with us.
The picture is for reference only. Please adhere to the original products in case of any mistake.