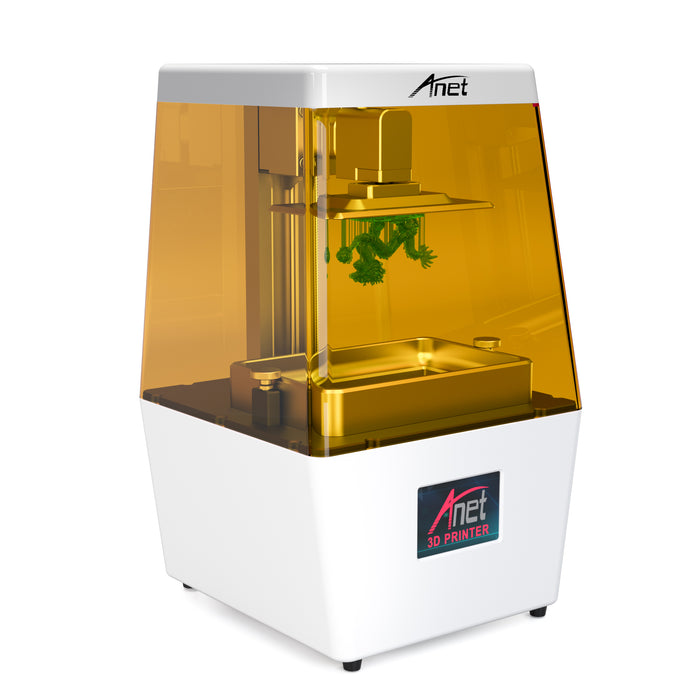 【Ultra-high Precision】The precision of N4 can reach up to 40μm, but the FDM printer is generally 0.1 mm. N4 produces high-quality prints with an unprecedented level of detail.
【High Printing Speed】The UV curing the entire layer of resin with light source. The printing speed is much faster compared with the FDM printer's layer-by-layer superposition based on the path.
【Directional Ball Design】Adopting universal wheel design to make the platform rotate in multiple directions and it's more simple to level heatbed.

【Live Preview】Using color touch screen, the printing cross-section can be displayed in real-time in-process and monitoring the printing effect at any time.
【Removable Platform】The printing platform can be disassembled to facilitate the removal of the model.
【ALPrint Slicer】Self-developed slicer software, ALPrint for quick slicing and easy operation. Functions are constantly being updated.