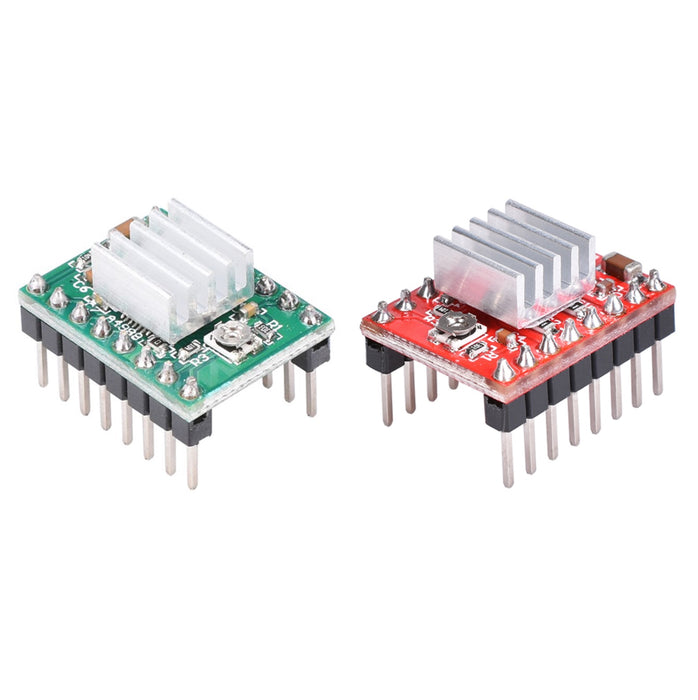 3pcs A4988 Stepper Motor Driver With Heat Sink
A4988 stepper motor driver with a heat sink. Compatible for BTT SKR 2 Octopus V1.1 GTR V1.0 RAMPS 1.4 MKS boards.
Please read the A4988 datasheet carefully before using this product. This stepper motor driver lets you to operate bipolar stepper motors in full-, half-, quarter-, eighth-, and sixteenth-step modes, with an output drive capacity of up to 35 V and 2 A.
The translator is the key to the easy implementation of the A4988. Simply inputting one pulse on the STEP input drives the motor one microstep. There are no phase sequence tables, high frequency control lines, or complex interfaces to program.The A4988 interface is an ideal fit for applications where a complex microprocessor is unavailable or is overburdened.
Package includes:
3pcs * A4988 stepper motor driver;
3pcs * heat sink
FREE shipping from our Chinese warehouse.
The picture is for reference only. Please adhere to the original products in case of any mistake.