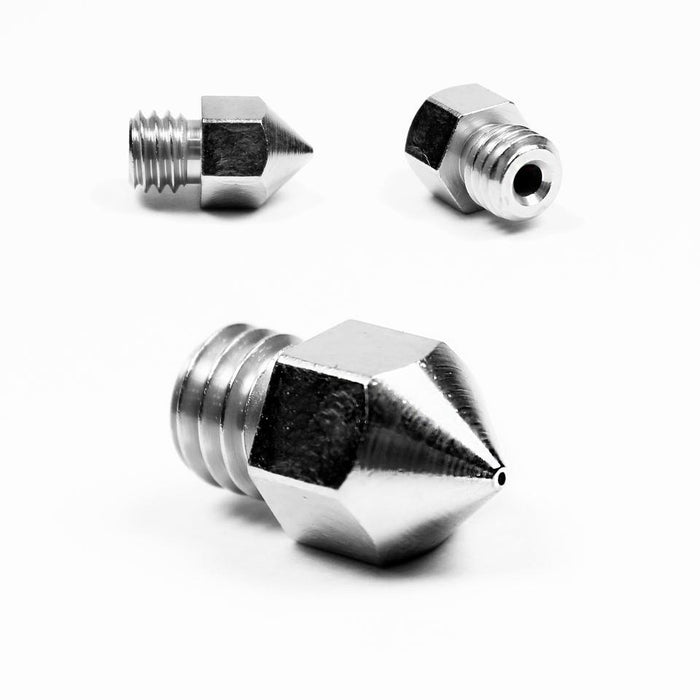 10pcs Stainless Steel Nozzle
Stainless steel nozzle with unparalleled wear resistance when printing abrasive filaments and boasts the ability to prevent filaments from sticking or clogging during prints.
There are seven different sizes of nozzle packs available:
Nozzle aperture: 0.2mm / 0.3mm / 0.4mm / 0.5mm / 0.6mm / 0.8mm / 1.0mm
Screw outer diameter: 6mm
Package includes:
10 pcs x nozzles
Shipping from our Chinese warehouse.
The picture is for reference only. Please adhere to the original products in case of any mistake.