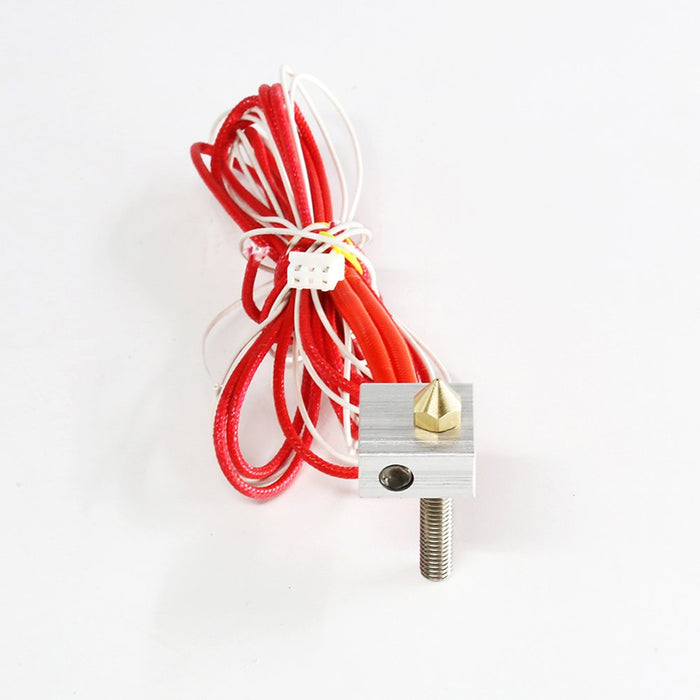 3PCS Hot End Kit for A8 / ET4 3D Printers
Hot end kit for Anet A8, A8 Plus, A6, Anet ET4, Anet ET5X, Anet ET5, ET5 Pro 3D printers suits 1.75mm filament printing. It's also a replacement part for a desktop FDM 3D printer that prints 1.75mm filament.
Items included:
3 * Nozzle + 3 * Throat Tube + 3 * Heating Block + 3 * Thermistor + 3 * Cartridge Heater
Specifications:
MK8 Nozzle: brass / standard 0.4mm
Throat Tube: stainless steel / 1.75mm inside diameter
Heating Block: aluminum / 20*20*10mm
Thermistor: NTC 3950 / 100K Ohm / 110cm
Package includes:
Hotend Kit * 3PCS
Shipping from our Chinese warehouse.
The picture is for reference only. Please adhere to the original products in case of any mistake.