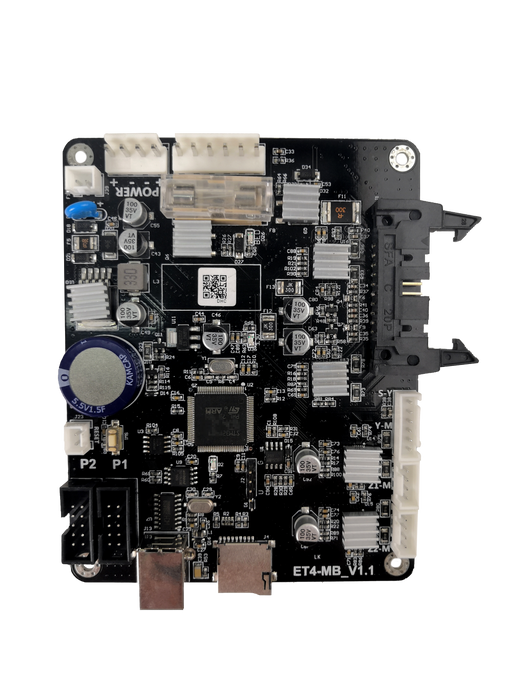 Mainboard for Anet ET4/ET4 Pro/ET5 3D Printer
Motherboard Mainboard for Anet ET4X / ET4 / ET4 Pro / ET5X / ET5 / ET5 Pro Printer.
· The 32 bit high-speed ARM chip is used as the main control chip STM32F407, the main frequency is up to 168MHz, and it has its own FPU floating-point arithmetic unit. (Compared to RoBIN's STM32F103 (72MHZ) and other mega2560 (16MHZ), data processing power is faster and faster.
· Using high-quality MOSFET tube, the heat dissipation effect is better.
· Industrial grade chipset makes printing more accurate and fast. It has safety features like overcurrent protection, overload protection, over-temperature protection, pre-over-temp alarm.
NOTE:
Different 3D printers have different versions of mainboards. Please select the right version according to your 3D printer.