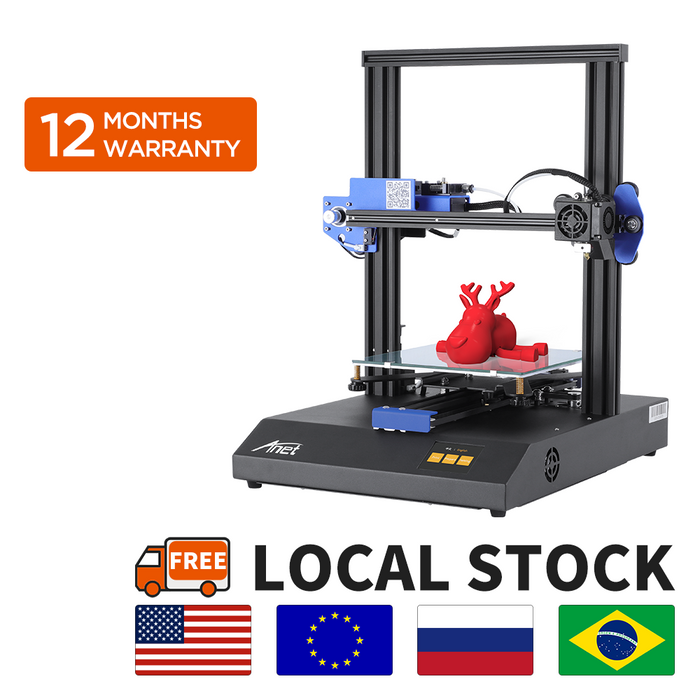 ET4X 3D Printer with Resume Printing
 Filament detection that detects the filament end and sent reminders to avoid air-printing.
2.8-inch full-color touch screen for easy operation.

You can upload your design and print it online or offline.

Resume printing and recover from exactly where it left off. No worries about unexpected power outages. Automatic load and unload the filament with a touch screen.

Terminal pinboard design with integrated connection ports, covered wires and a more sleek appearance.

Industrial grade chipset that allows more accurate, fast print. Protected with safety features like overcurrent protection, overload protection, over-temperature protection, pre-over-temp alarm. Precision rollers on X and Y axis which reduce printing noise and provide ultra-high print resolution.

Enclosed metal unibody design enables a more stable and reliable structure with compact size. Support personal turn features, including manually set up fan speed, print speed, heated bed, and nozzle temperature.