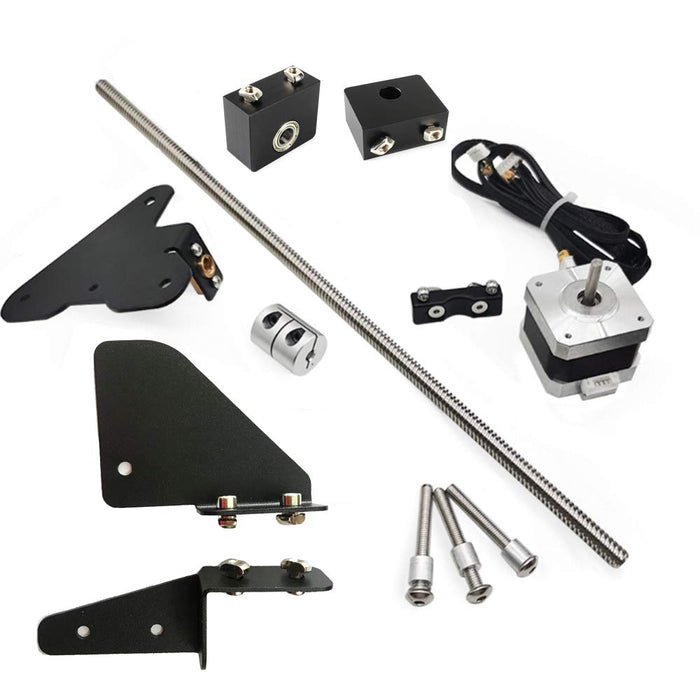 Upgrade your Creality Ender 3 with this dual Z axis kit. More stable, smooth and quiet print with dual Z axis lead screw upgrade. Compatible for Ender 3, Ender 3 Pro, Ender 3 V2 3D printers.

Package includes:

42-34 stepper motor*1PC
Lead Screw Bearing Guide*2PCS
Power Supply Holder*1SET
Coupler *1PC
Z Axis Lead Screw Bracket with Brass Nut*1PC
Dual Z Stepper Cable*1PC
Z Motor Bracket with screws and t-nuts*1PC
365mm T8 Lead Screw*1PC
Matching all screws and tools*1SET
FREE shipping from Chinese warehouse.
The picture is for reference only. Please adhere to the original products in case of any mistake.