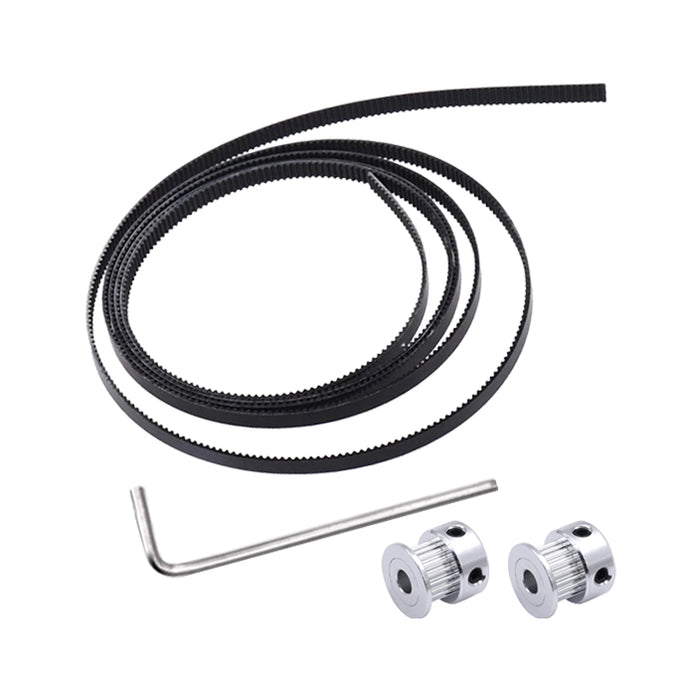 2PCS Timing Belt for Anet A8 Plus / A8
2pcs 2GT open timing rubber belts with 4pcs belt pulleys. The timing pulley with 16 teeth minimizes the risk of the belt slipping.
Compatible for both X-axis belt and Y-axis belt of Anet A8 Plus 3D Printer and Anet A8 3D printer.
GT2 Timing belts:
Length: 2.4 meters / each for Anet A8 Plus 3D printer
Length: 1.7 meters / each for Anet A8 3D printer
Width 6mm 
GT2 Belt Pulley:
Diameter: 16 mm
Hole: 5mm
Size: 16mm
Teeth: 16

Package includes:
2.4 meters open timing belt * 2PCS
Belt pulley * 4PCS
Allen Wrench * 2PCS
Shipping from the Chinese warehouse.
The picture is for reference only. Please adhere to the original products in case of any mistake.