The Difference between STM F103 and STM F407 Chips for 3D Printers
3D printers are becoming more and more popular nowadays, and STM F104 and F407 are two commonly used chips for operating 3D printers. Why do we choose the STM F407 chips for our Anet 3D printers?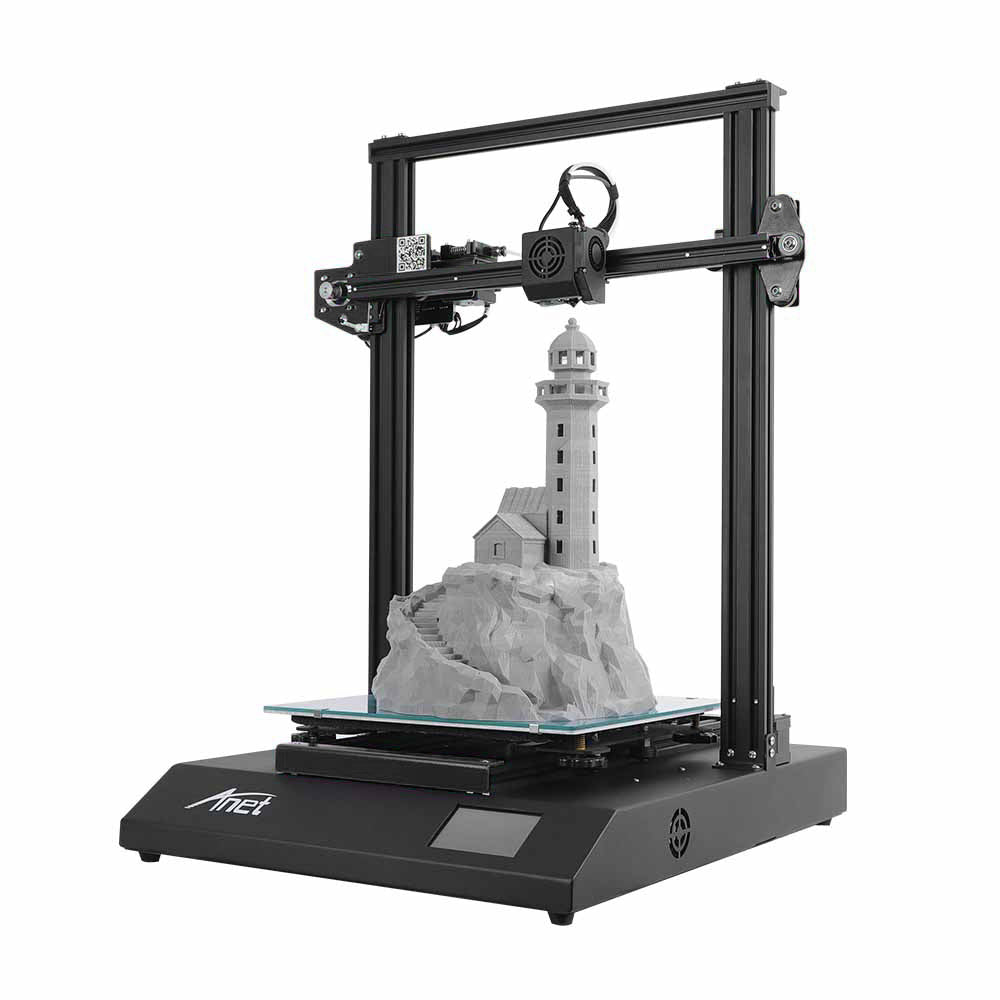 Tough both the STM F104 and STM F407 chips are produced by the same company, STMicroelectronics, but they are totally different generations because of their core constructions. The STM F104 is built on the basis of CORTEX-M3, and STM F407 is more advanced on the basis of the brand new CORTEX-M4. Thus, the STM F407 chip has profound advantages over the STM F103 chip at almost every aspect which provides 3D printers more accurate and fast output. Below we'll list some comparisons between these two chips.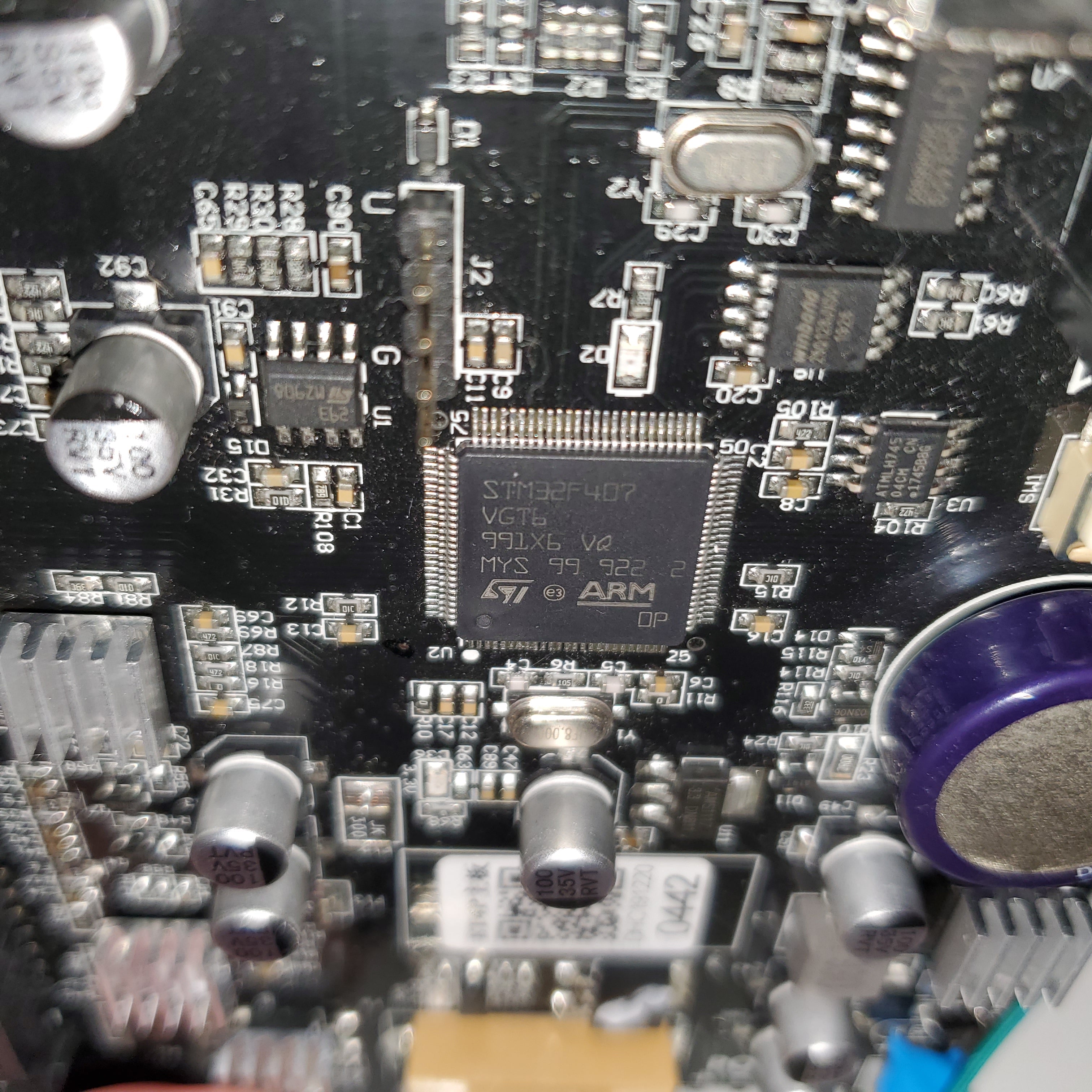 The STM F407 chip, also known as STM32F4 is a high-performance microcontroller developed at a 90-nanometer technique. It has a 168MHz frequency which provides 2.33 times faster processing than an STM F103 chip(which operates at only 72 MHz)
The STM F407 chip is more compatible for users to expand or upgrade their printers because of its compatibility with the STM32F2 series products.
With built-in hardware named FPU (Floating Point Unit), the STM F407 is 50 times faster at calculating than the STM F103 via processing printing data.
The STM F407 also has a Real-Time Clock (RTC) inside that supports more detailed timing with calendar information while the STM F103 only shows how many hours or days the printer has already operated.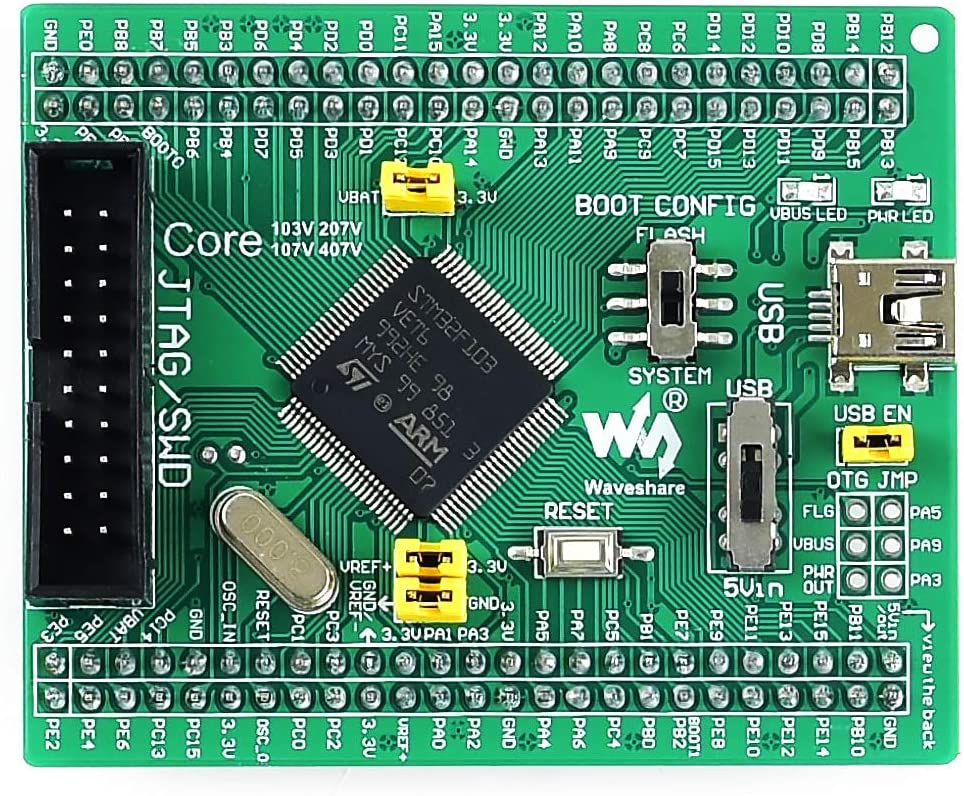 In a word, the STM F407 chip is obviously more advanced than the STM F103 chip. That's why we choose it for our Anet 3D printers rather than the STM F104.
STM 407 chips are used in all Anet ET Series 3D printers. They are: