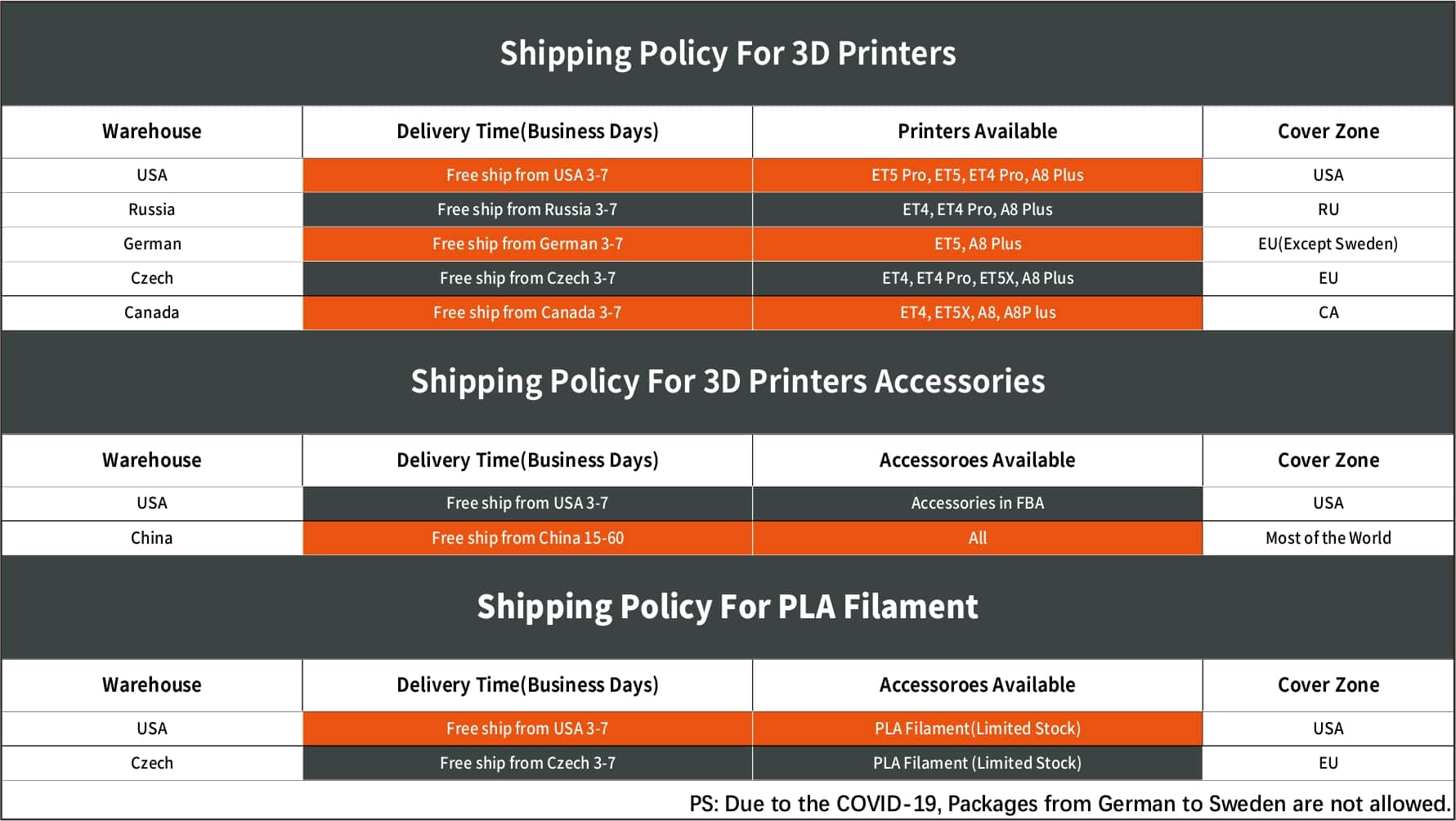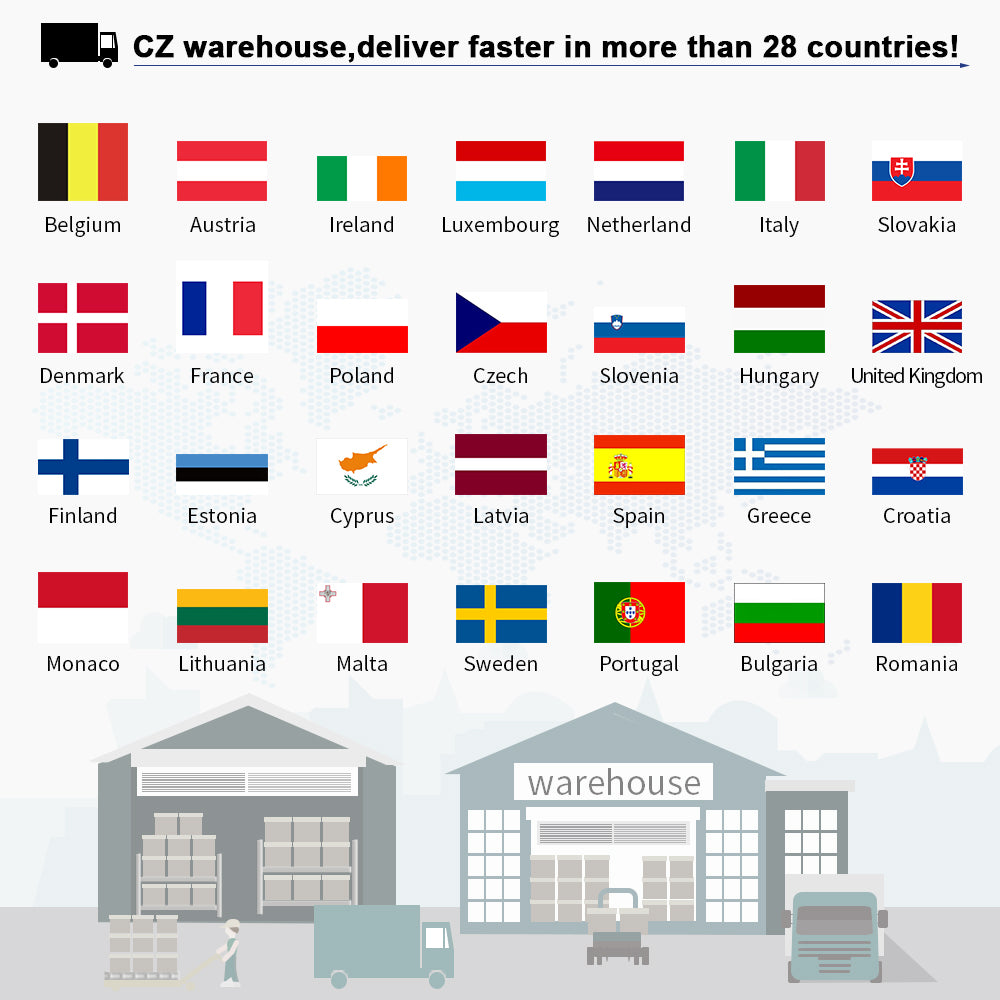 Due to the outbreak of COVID-19, shipping services sometimes could be slow or delayed. The approximate shipping time on our site is for reference only.
China Post and 4PX packages: 
Those two company don't updates often, but if you get status for over two weeks, please send an email to

shop@anet3d.com
If the status show that your package was returned, please send an email to

shop@anet3d.com
The packages would be handed over to local shipping company like USPS, AU Post, DHL, please contact them to know more details or locate the packages.
Please contact local shipping company or post office, when your package shows delivered.
Other Packages:
Please contact the shipping company if your package was damaged or lost.

 
A blocked receptacle could be due to a parked vehicle, local utility work in the area, weather conditions or emergency responders impeding access.
Please check the area for any obstruction that may prevent delivery OR you may use Postal Locator to pick up the item at your local Post Office facility.
For Orders with Multiple Items:
Please send an email to

shop@anet3d.com

to get tracking information, if some of your items are not included in the packages you received.
Tax and Customs Clearance:
Please contact local Customs to know about local law and tax, make sure that you are aware of the tax may generated and able to handle the Customs Clearance.
Tracking Orders: