Make Daily Gadgets Easily with Anet ET4 Pro 3D Printer
Today in this article, we're going share how Mr. Dmitry, our distinguished customer from Russia made useful daily gadgets with Anet ET4 Pro 3D printer.
Mr. Dmitry has created the Do It Yourself channel on YouTube and printed parametric hinges and corner clamps for daily use with Anet ET4 Pro 3D printer. Let's see his creation step by step.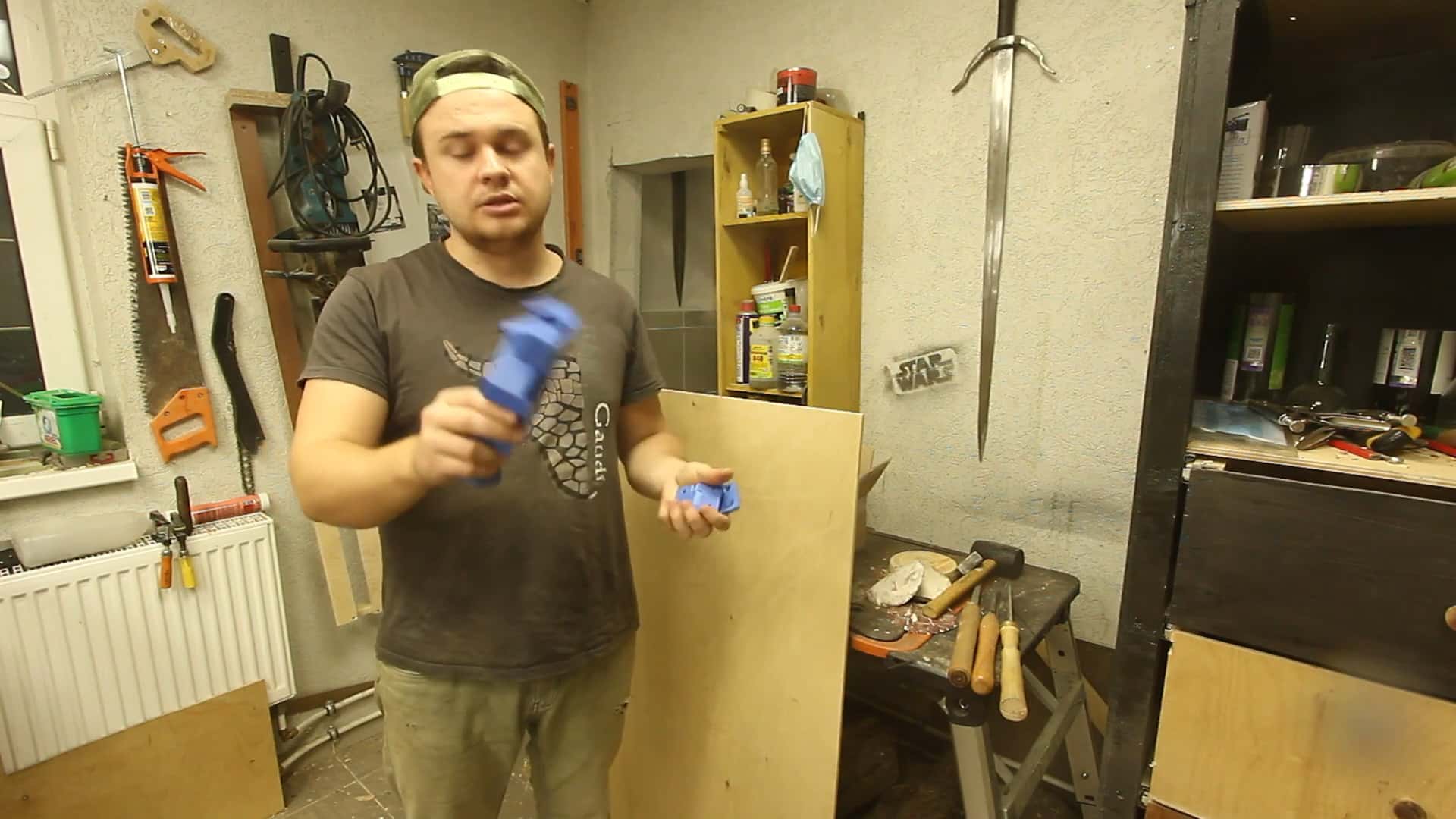 Section 1 – Make a Door for the Cabin with 3D Printed Hinges
Parametric hinges:
https://www.thingiverse.com/thing:2187167
Designer: rohingosling
These hinges are designed to print in one step. They're rotatable without any after assembly. More interestingly, the default pins can be cancelled while printing if you want external pins to connect the leaves.
The first thing he did was to make a door for the cabin on the wall of his workshop. And to make the door functional, he printed two hinges with ET4 3D printer.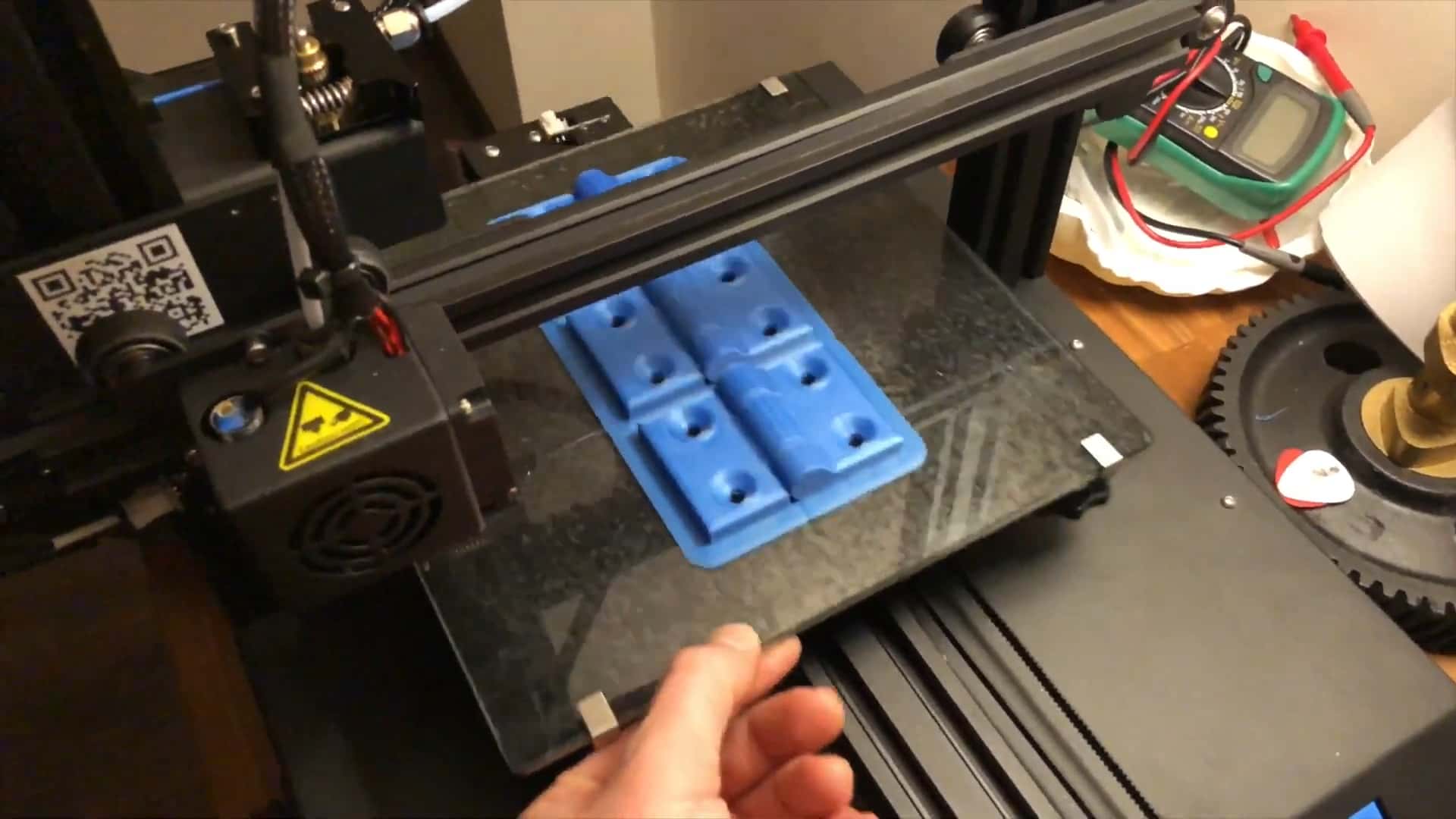 The hinges have brims at the bottom (like below picture showed). So the second to do, it's to remove the brims. Bend the brims and they will come off from the hinges easily. And you can remove excessive printed plastic with a scissor.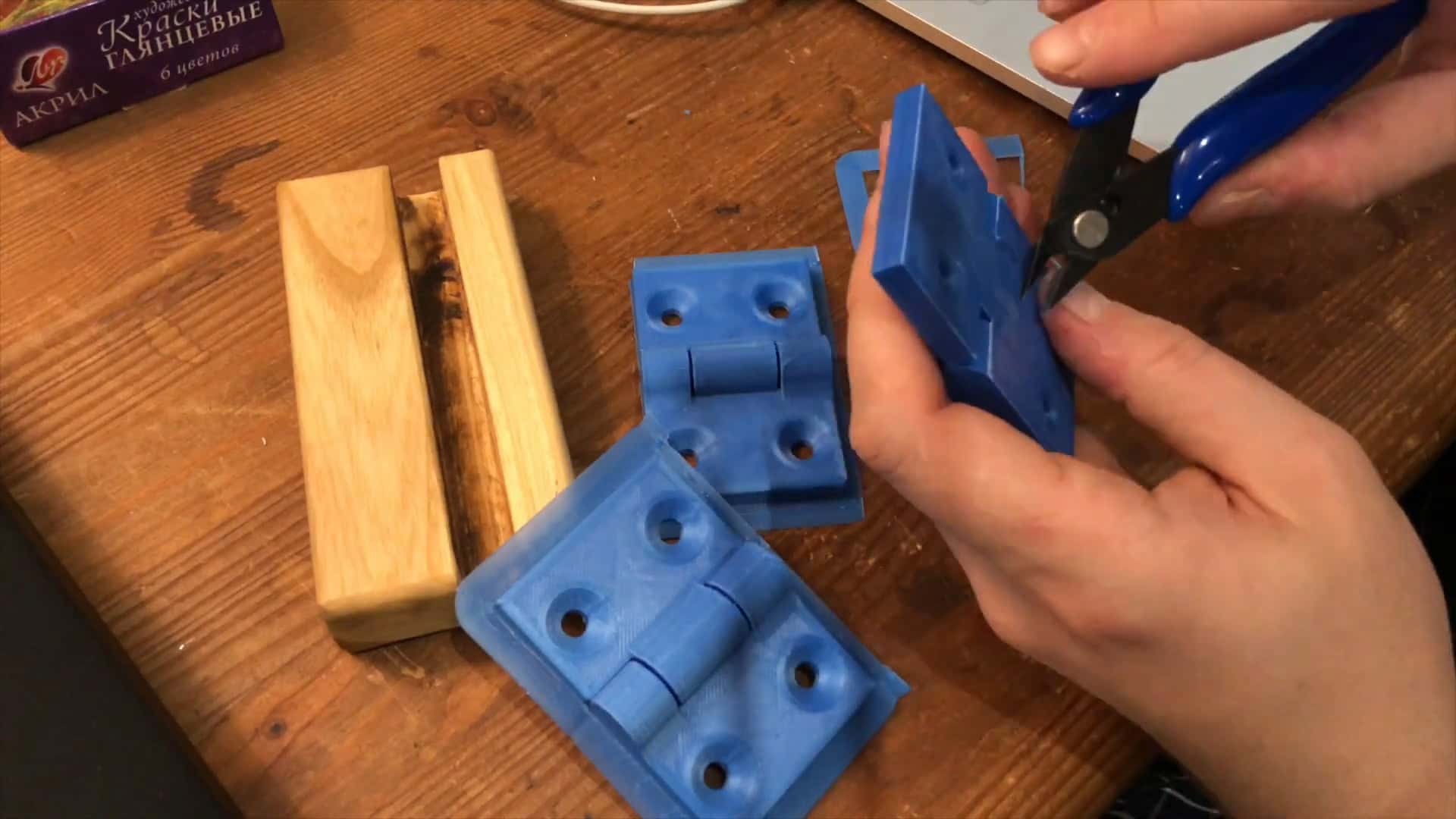 And the third is to measure out the size of the cabinet and cut a wood door for it.
And fourth, tape the door secure onto the cabinet. Then install the hinges and screw them tight.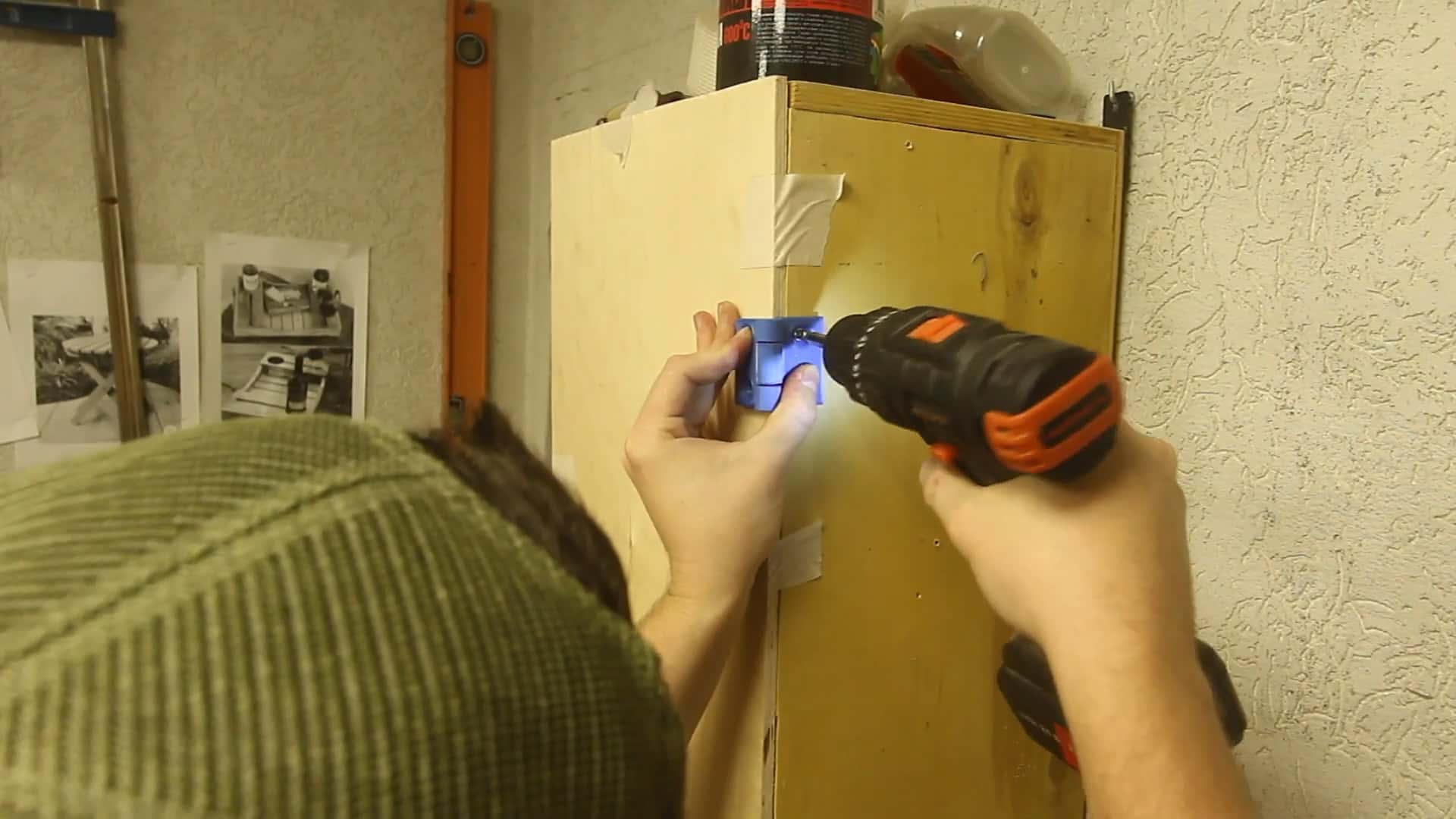 Remove the tapes and you can get a rotatable door for the cabinet.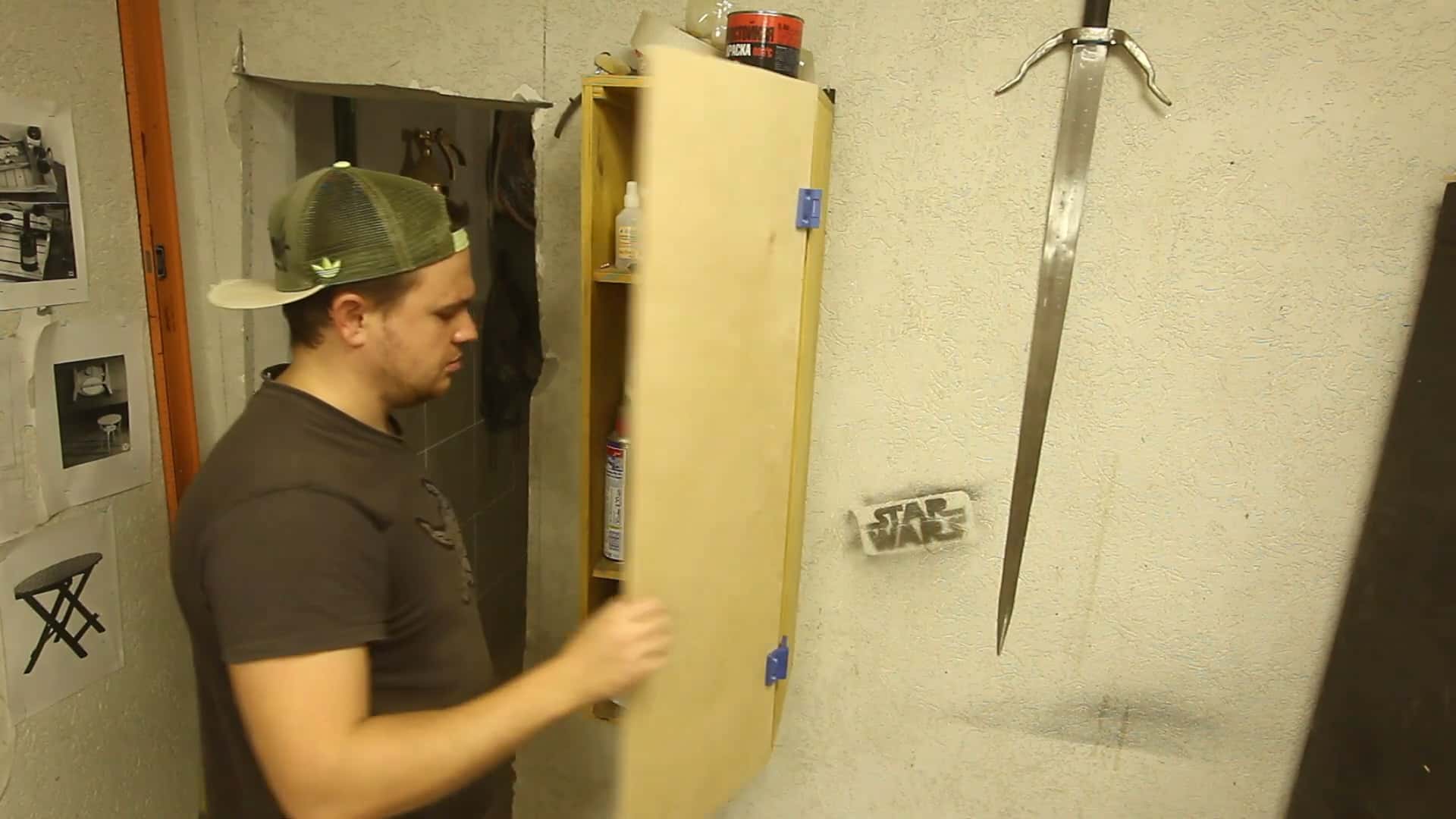 Section 2 – Build 90 Degree Corner Clamp for Daily Use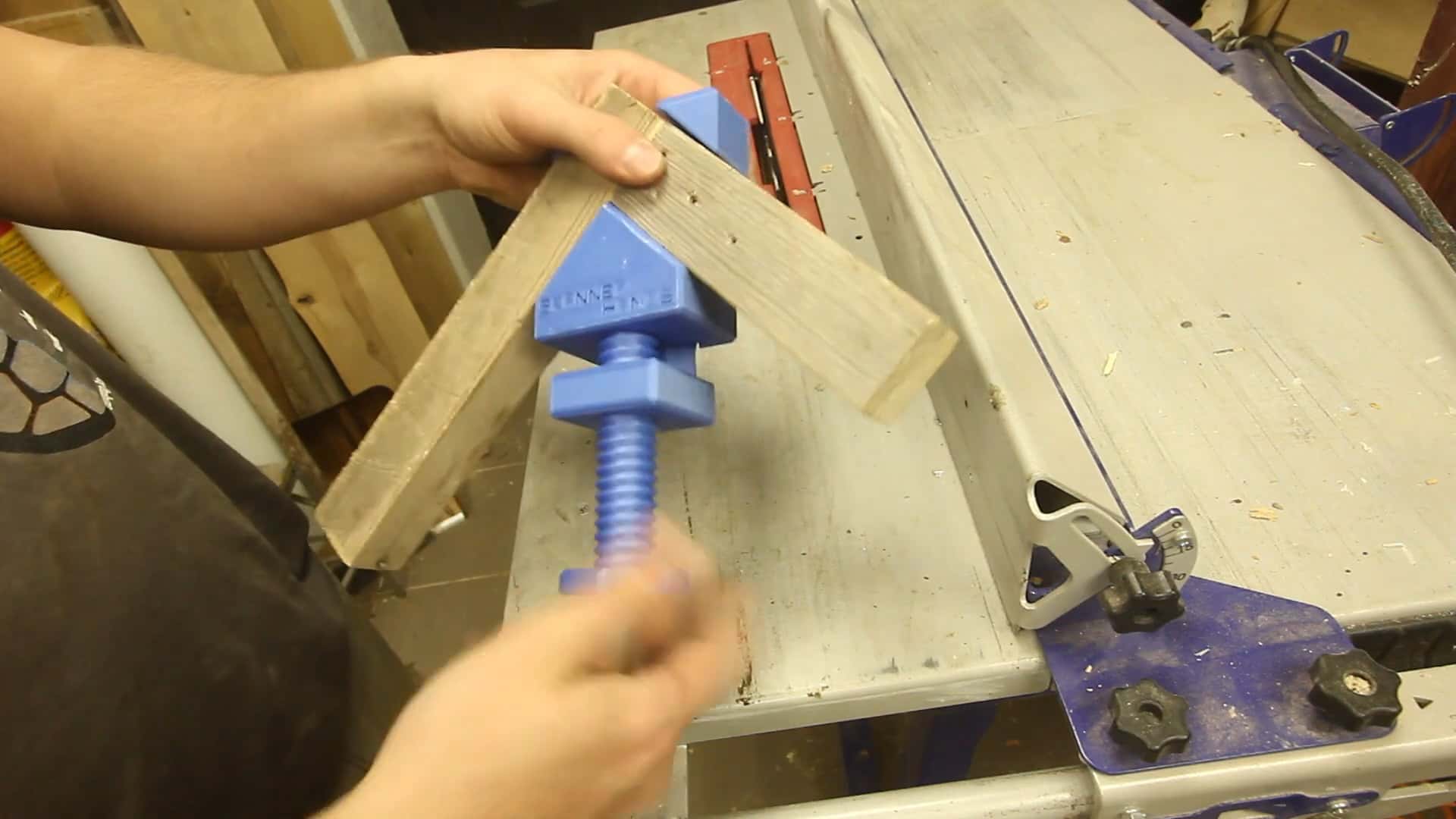 Corner clamp with angle presser:
https://www.thingiverse.com/thing:2187167
Designer: 3DMasterRace
The corner clamp designed by 3DMasterRace is composed by three parts and the screw-like bolt can secure the other two parts tight to clamp two bars together. It can be widely used for daily assembly of doors, frames, and etc. And most importantly, these parts are all 3D printable. With angle presser, it can adjust the angle into 45 degrees.
What has he said about Anet ET4 Pro 3D printer?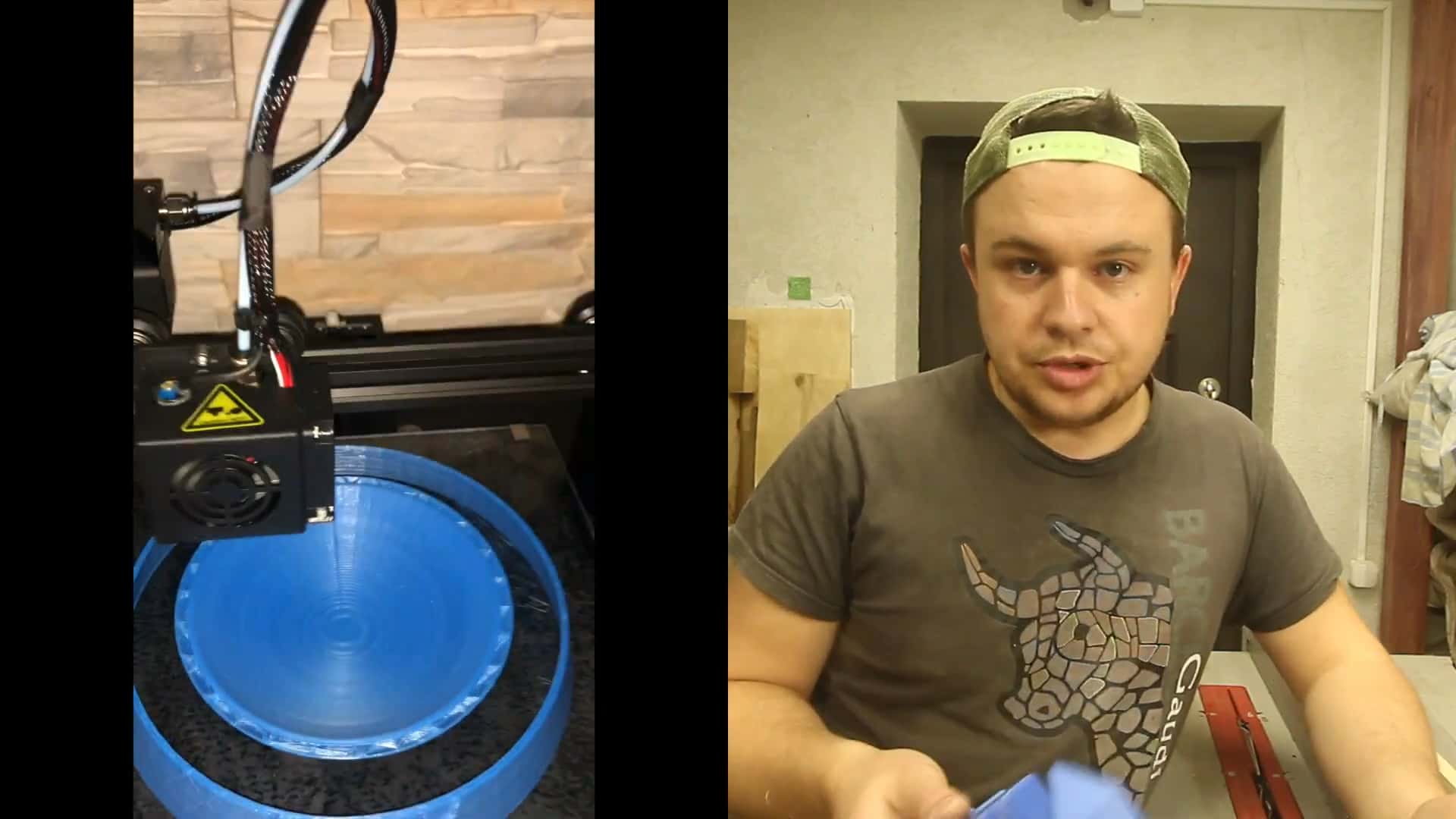 According to the Russian user, the Anet ET4 3D printer is perfect for printing small devices, gadgets and tools for daily use. It can print 220*220*250mm large 3D model. With the TMC2208 stepper driver, the Anet ET4 Pro operates silently in very low noise with only a natural filament pull-in sound. It has a sensor on the extruder which can automatically recognize the distance from the nozzle to the print bed. It supports auto leveling. And also the printer can detect filament to avoid hazard printing without filament feed-in. More importantly, power outage continual printing makes user no worry of suddenly lost power supply. The ET4 3D printer will automatically resume the print from the stopped position.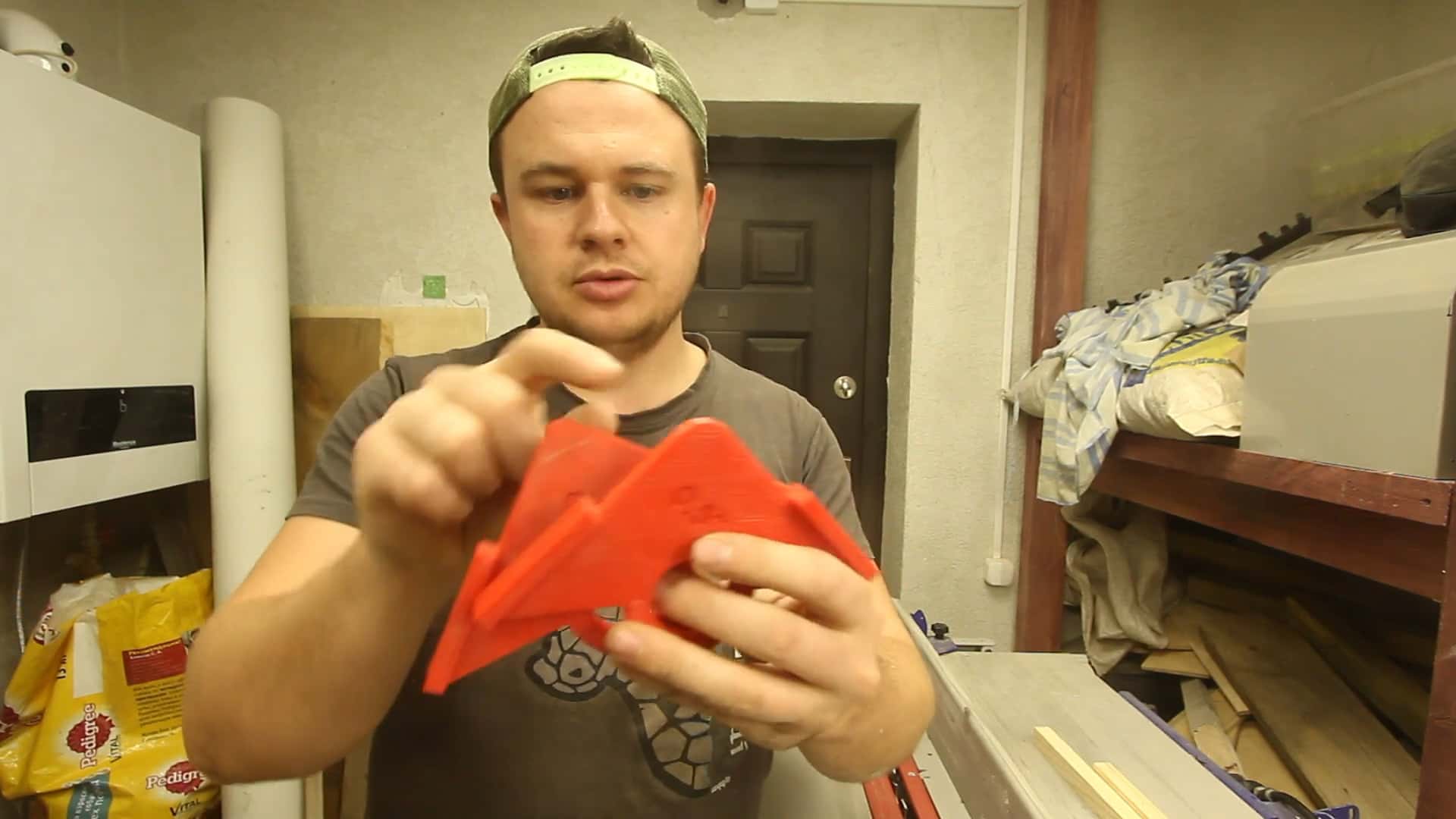 Mr. Dmitry also printed other useful devices, something like a card holder, for daily use with Anet ET4 3D printer. So far, he has made a lot of helpful videos concerning 3D printing in his YouTube channel. If you're a Russian or the one who's able to read Russian contents, we strongly suggest you to subscribe to the "Do It Yourself" YouTube channel.
To know more details, go watch the original video:
https://www.youtube.com/watch?v=fYBqV50easA
The Do It Yourself channel:
https://www.youtube.com/channel/UCaLHByZuzmLKHhM-d-fE-XQ
If you have any questions, please feel free to leave comments down below, our guys are waiting to help you. Joining our community is also a good idea, you can get information, model files, g-code files, tutorials and find the enthusiasts as you are. It's a place where creative people gathered, just hit the link: https://forum.anet3d.com/