Customize TPU Phone Case with ET4 3D Printer
What is TPU Material?
TPU (Thermoplastic polyurethane) material is a class of elastic polymer or elastomer that more rigid than most other common flexible 3D printer filaments. It's a material between rubbers and plastic. TPU filament can be used in a wide range of products and applications, such as running shoe outsoles, water rafts, sporting goods even medical devices. Especially, TPU is commonly used in cell phone cases because of its elasticity.
Why is TPU Ideal for Phone Cases?
With all the advantages above, it's not difficult to find out that TPU is the perfect material for producing components of safeguard devices. And so it is, TPU is one of the most common materials for making phone cases, while another one is silicone. And we can say TPU is the most ideal material for phone cases.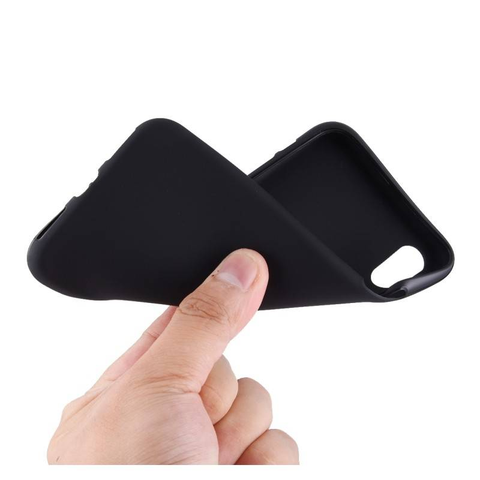 TPU material appears rubber-like, which is elastic, liquid-proof and durable. The elasticity lends itself to absorbing shocks or impacts, helping protect phones from accidentally drop.
Also, TPU material phone cases can safeguard phones from liquid splashes.
TPU cases have proven to be durable and wearing-resistant due to their high strength. Of cause, you don't need to worry about the melt or wrap of phone cases in high-temperatures scenarios of daily use.
Moreover, with a matte rubbery feel, the TPU phone cases provide comfortable touch for holding.
All of these properties make TPU a worthy material capable of protecting phones.
Pros and Cons of TPU Cases
TPU material phone cases seem to be perfect, and you may wonder do they have any drawback? All the pros and cons are listed below for you to analysis.
Pros of TPU Phone Cases
Provide more protection to your phone
Keep charmed and shape after long-term use
Cons of TPU Phone Cases

Is 3D Printed TPU Toxic?
TPU is a non-toxic material since it has been used in biomedical cases. Though there are some dangerous components in the TPU, which may cause health and environmental problems, they are rendered inert or non-toxic when they are bonded together. TPU will be no danger of exposure as long as it's properly stored.
Extreme physical and chemical environments, such as overheating may cause the decomposition of the TPU and the release of the dangerous elements. That's the reason why TPU is not considered to be food safe.
But TPU will keep non-toxic for 3D printing. There will be no notable fumes or other dangerous elements release, as the printing temperature (around 250°C) is lower than the TPU decomposition temperature (more than 300°C).
Advantages of TPU Filament
TPU is a material that combines strength, flexibility and durability. There are a handful of properties of TPU worth noting, which are the reasons why TPU has a variety of applications.
The elasticity brings high flexibility to the TPU filament. Unlike other stiffer thermoplastic, TPU filament shows excellent interlayer adhesion and no curling or delamination during the 3D printing process.
TPU filament is resistant to oil, grease, and stains, which means the prints made of TPU can keep up their appearance. Also, TPU is perfect for producing the parts that protect machines from liquids.
Abrasion resistance means TPU can remain physical integrity against scratches or scrapes and make it more durable.
TPU is one of the tougher materials on the market. It would take considerable force beyond what most items encounter to break TPU.
TPU filament will not melt or warp when exposed to lower to medium-grade heat sources. It's versatile in more using scenarios.
3D Print a Personalized TPU Phone Case
Shall we mix some special designs into a TPU cellphone case? Yes, of course. We can do that in TinkerCAD and print customized TPU phone case out on an Anet ET4 or ET5 3D printer.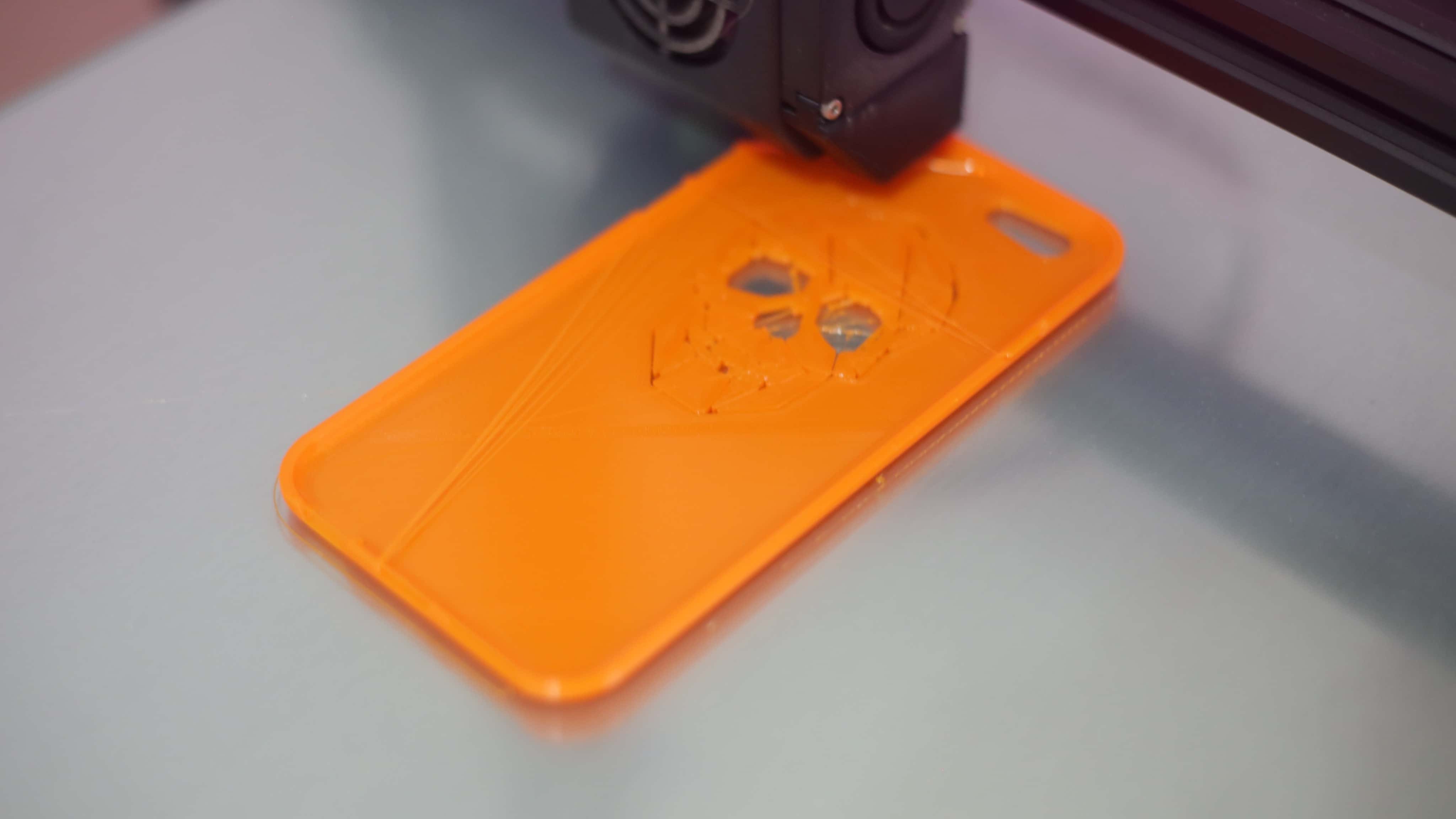 Anet ET4 3D printer is printing a phone case with a skull
How can we do that? Let's proceed to below paragraphs and become a maker of customized TPU phone cases.
Download 3D files of phone case and wanted designs
First, find the suitable 3D file of phone case for your iPhone. Here we recommend you to search it on yeggi.com. There are a lot of designs for iPhone casing.

Download the phone case file you like.
Next, find 3D file of unique designs you like and download the file. This can be found on various website, and you can google it and get your wanted design.
Combine design and phone case in TinkerCAD
Here we downloaded an IPhone case and a skull design. Open these two files in TinkerCAD and hollow some unnecessary part of the skull out. Next, scale the skull to suitable size for the IPhone case and then combine the IPhone case and the skull together. Now we complete the design of an IPhone case with unique skull design.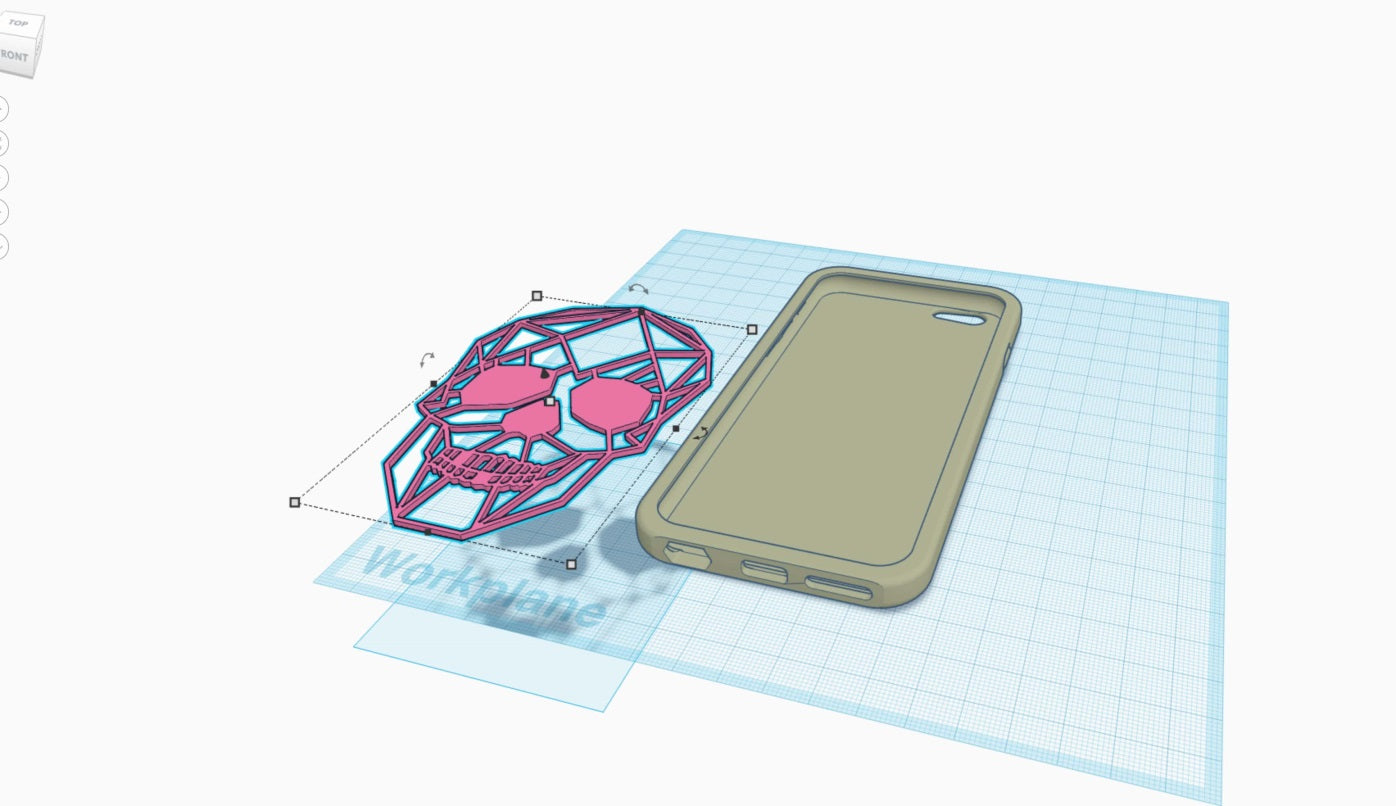 Best Cura settings for TPU 3D Printing
TPU is a flexible material with different qualities comparing to PLA or ABS. It has to be printed at low speeds and you need more patience in printing TPU IPhone case. Thus, we recommend you use below settings for printing the IPhone cases with TPU.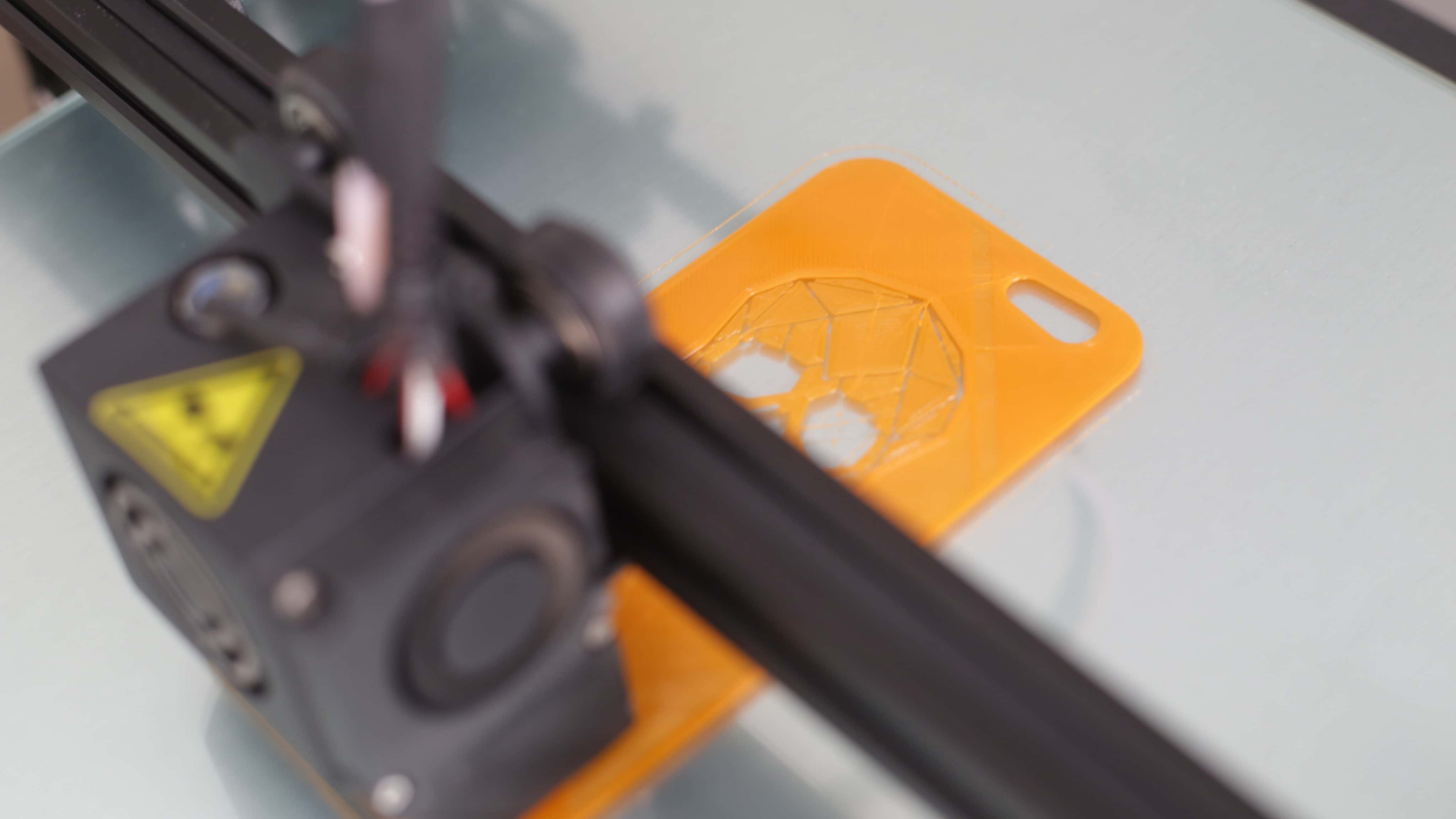 Cura Settings for printing TPU phone case:
Layer height: 0.2 or 0.1mm
Perimeter: 2 or 3
Wall line Count: 5
Infill: 20%
Nozzle Temp: 235℃
Bed Temp: 50℃
Printing Speed: 20mm/s
Initial layer: 10mm/s
Retraction: No
Fan: on
Flow: 120
Initial flow: 115
Wipe Nozzle: on
Be aware of the five parameters in the above list, including layer height, nozzle temperature, printing speed, initial layer speed and retraction.
The layer height must be 0.1 or 0.2mm to avoid poor layer adhesion.
Higher nozzle temperature prevents filament snag in printing; it's recommended to set nozzle temperature between 210℃ and 235℃.
It's better to set the layer speed to 20mm per second and initial layer speed to 10mm per second for the TPU layers to deposit and adhere to adjacent layers and hotbed well.
Turn off retraction is another important factor for successful TPU 3D printing because of the strong viscosity of TPU.
After setting print parameters on Cura and we input the G-code file into ET4 3D printer.
Wait for about 5 hours and we got this marvelous TPU IPhone case!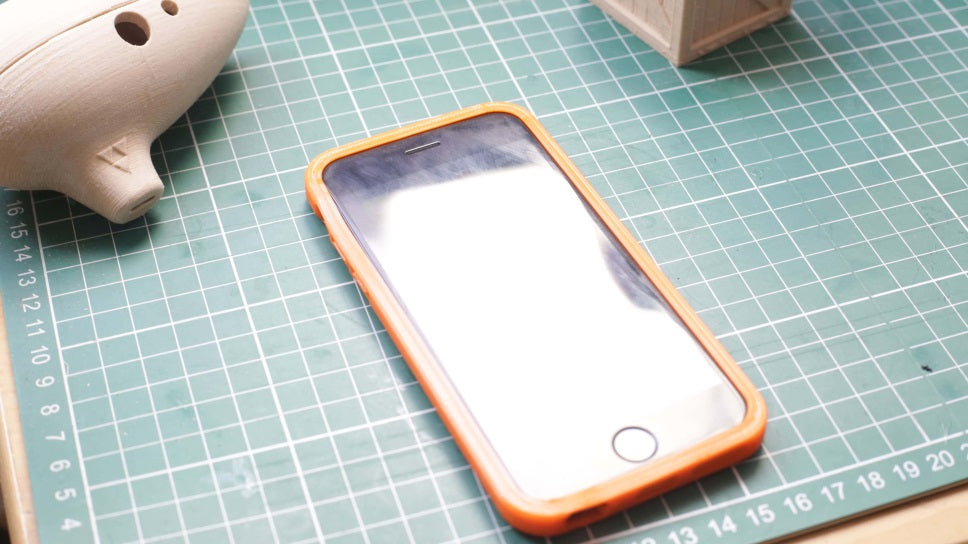 What can TPU Material be Used For?
TPU (thermoplastic polyurethane) is proved to be unique material for being widely used in various sectors, such as RC car tires, food processing equipment, sport shoe soles, phone cases, inflatable rafts, medical tubing, bike handles, swim fins and goggles, wire and cable coatings, and etc.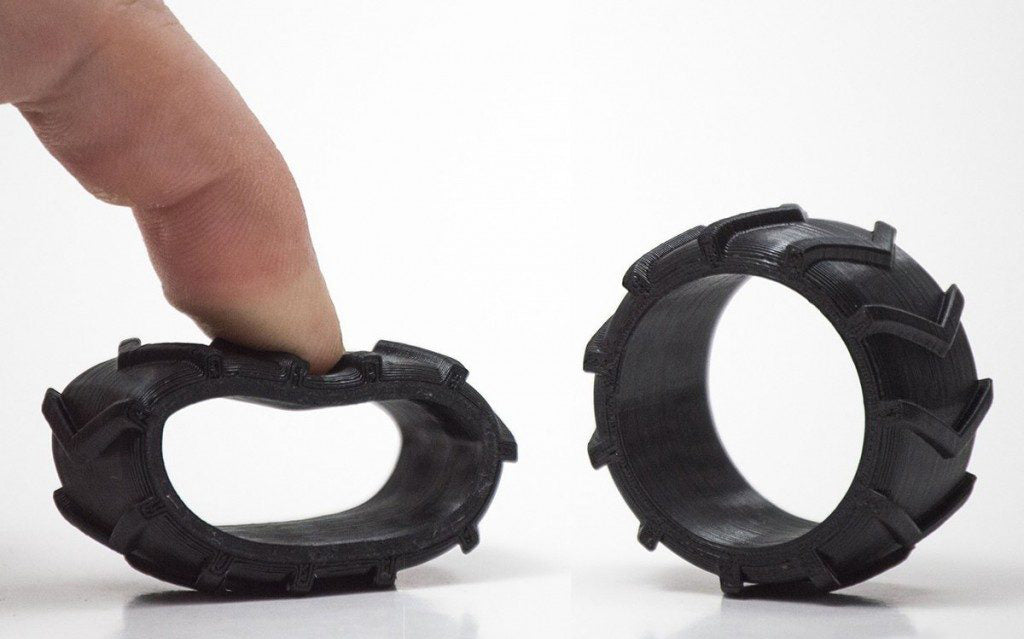 Due to its flexibility and special thermoplasticity,
TPU filament
is also a popular option for desktop FDM 3D printing. We can use it to print various things, such as models, parts, accessories and gadgets in daily use. By mixing unique designs into a phone case, we're able to make personalized TPU phone case with a 3D printer.