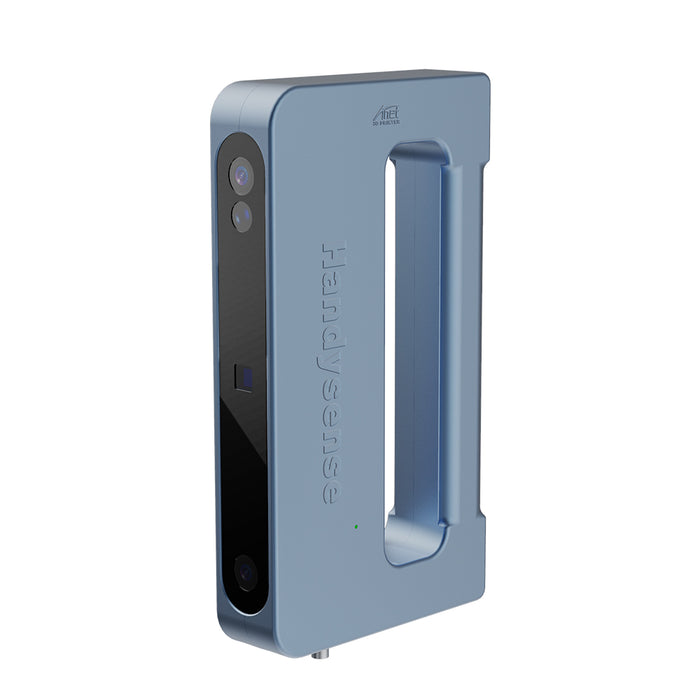 HandySense Professional Handheld 3D Scanner
【Weights Only 0.6kg】HandySense is lightweight and compact designed that you can easily take it anywhere with your laptop, enjoy the plug-and-play installation and unlimited scanning experience.
【Professional Accuracy】Professional grade measurements feature an accuracy of up to 0.1 mm. Ensure you catch fine details of complex scenes.
【Fast Workflow】With 10 frames/second high-speed scanning, HandySense was designed to help customers increase productivity, save time, and make effective, data-driven decisions on the job site.
【One Key Operation】HandySense is so user-friendly that anyone can begin scanning within minutes in the first time of use. Simply point and shoot! An instant preview is provided during scanning, showing what is left to capture in real‑time.
【Versatile Scan Modes】Three scan modes: Handheld Rapid Scan, Handheld HD Scan, Fixed Scan, for versatile use scenarios.
【Skin Safe Light Source】HandySense adopts a skin-surface and eye-safe infrared light source that is perfect for the human face and outer body scan.
【Patented Technology】HandySense has been granted and assigned a number of technology patents of 3D imaging technologies to ensure better user experience and more stable performance.