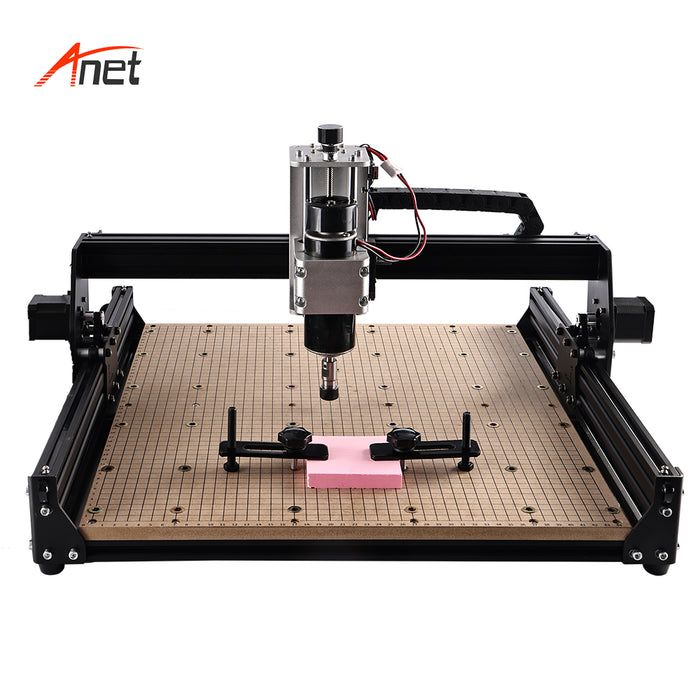 Anet 2 in 1 CNC & Laser Machine
Features:

1. 3 Axis, CNC and Laser 2 in 1, more practical;
The standard package price not including Laser Head, customers can choose different laser as request.

2. Large working area: 430*390*90mm (16.93x15.39x3.54inches);

3. XY Axis made of high hardness and strength and thickened 4040/4020 aluminum alloy, compared Other 2 Axis 4540 laser machine is made of 2020 aluminum, Compared with other 2 Axis 4540 laser machine, Anet 3 axis 4540 is more powerful for CNC milling,drilling, cutting, can work on soft metals (copper, aluminium) materials;

4. Powerful 500W Spindle. Can work on different materials including metal, wood, MDF, plastics, PVC,foams, leather etc;

5. Integrated module, easy to assemble;

6. High Precision and Performance: C-beam structure, Lead screw Driven, Y-axis Dual screw drive, Z-Axis Optical Axis Drive delivers more stability. Good for cutting, drilling, and carving.

7. 2 ways to operate: online, offline.