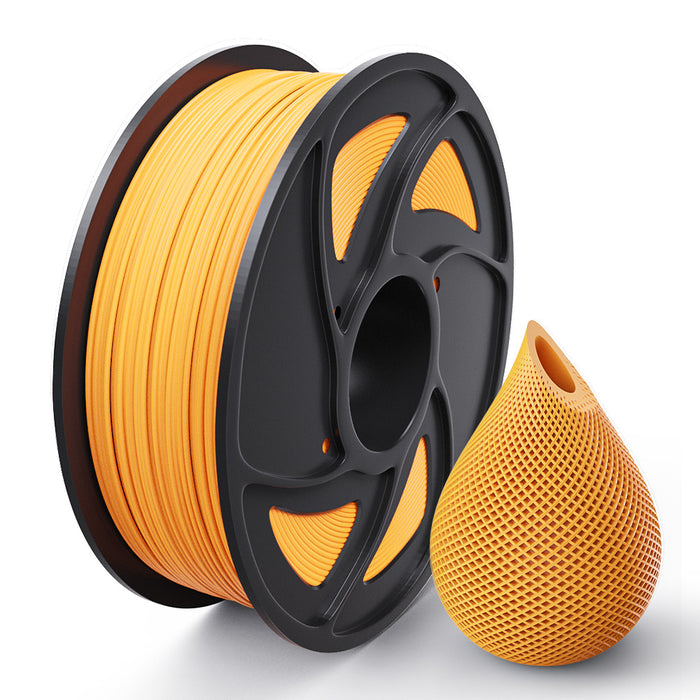 Orange PLA 1kg 1.75mm Spool 3D Printing Filament
Anet filament is 100% virgin material, never use recycled material or regrind material.
1. High strength 1KG PLA;
2. Good toughness, suitable for printing car models, industrial parts, craft wedding gifts;
3. Vacuum packaging, easy to store and prevent oxidation;
4. Work with most of FDM 3D printers in the market.
Length: 1kg 1.75mm PLA - 350m/1050ft
Printing Temperature: PLA: 180° C - 250° C
What's in the Package: 1x 1kg/2.2lb PLA 3D printer filament
Spool Height: 65mm/2.50"
Spool Hub Hole Diameter: 56mm/2.2"