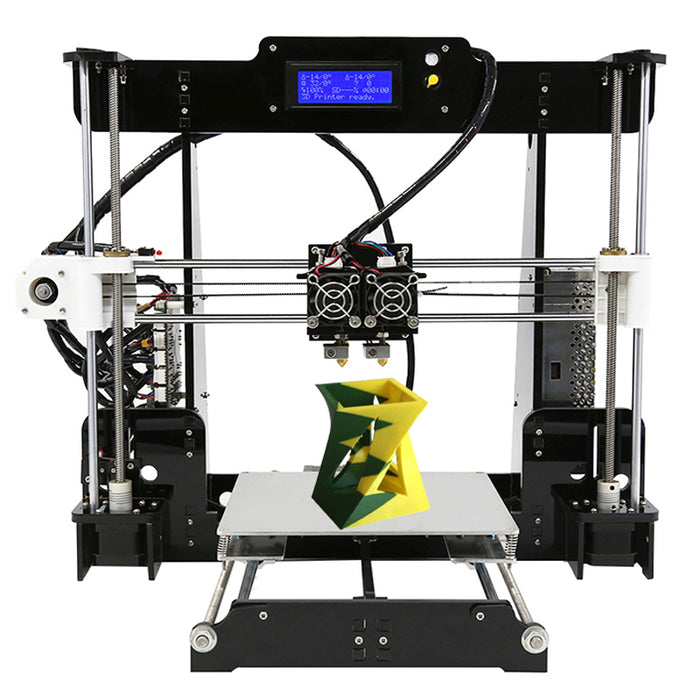 A8M Acrylic Desktop Dual Extruder DIY FDM 3D Printer
A8-M is a desktop 3D printer with dual extruder that can print single or double color.
【Dual Extruders】 Free to switch printing from single color to double colors.
【Safe Print】Temperature protection triggered when the temperature is too high or not enough.
【LCD Screen】High difinition LCD screen for easy operation. 
【High-precision Nozzles】Support 0.1mm printing layer thickness.
【DIY Kit】Easy assemble as DIY kit. 
【Upgraded Parts】Unique belt adjustment design.