7 Must-Have Accessories for 3D Printing
With accelerated growth in development, there are many pretty good printers that reliable and affordable. Such as Anet A8, Anet A8 plus, Anet ET4 series, and Anet ET5X series. However, getting good results from your 3D prints comes from more than just the technology of the printer itself. We will be covering seven items (in no particular order) that are helpful with 3D printing.
Isopropyl Alcohol for Hotbed Cleaning
Isopropyl alcohol, also known as IPA, is something that evaporates quickly and will help clean through oils or residual plastic on the hotbed. Keep using IPA for cleaning can maintain, even improve the adhesion of the first layer, since there is no oil or other dirt getting onto the print bed. It's recommended to use with shop towel which are less likely to leave debris behind on the bed.
Digital Calipers for Printing Specs
A digital caliper is definitely a must-have for 3D printing which has very precise requirements for spec. It can make highly precise and accurate measurements. You can get accurate specs of the models you are designing or already printed. It's a very handy and inexpensive accessory that can be long-term used.
Adhesives for Printed Model Combination
A strong adhesive can be used to fill in gaps in the final products or to repair broken parts. And when you need to combine some small models into a larger product, an adhesive will be very necessary. Just pay attention that different adhesives are appropriate for different jobs.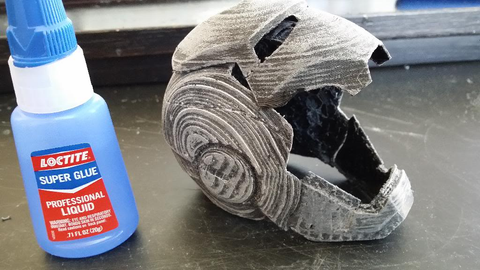 Snips and Pliers for Trimming
Snips are useful all the time as their sharp tips can get into small nooks and crannies. You can use snips to trim the ooze that comes out of the hot end or to trim filament before fed into the extruder. Most time the print supports on your prints can be really stubborn to get off. Pliers are really handy for support removal.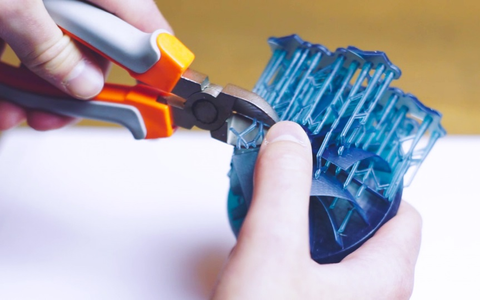 Various Hot Ends for Replacement
Typically, the printer will come with a standard or universal-sized hot end. And the nozzle can be swapped out for other sizes that you can buy online. Different sizes of nozzles give you more flexibility. If you are going to print a project that doesn't require high resolution or real fine detail, you can use a larger nozzle. Because of the larger size of the opening, they typically can push out more filament in less time, so that you can print it out quicker and meet your need as well.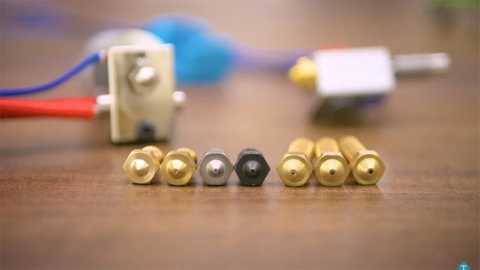 Glue Gun for Removable Adhesion
Needless to say how useful a glue gun is, but in 3D printing, it is used to save a wonky print. Unlike the adhesive mentioned above, a glue gun is featured in its removable. If you find a print is starting to come to loose off the bed, or it already has come loose, you can heat up the glue gun and glue it around the area that you need. The print will be temporarily glued on the bed, and the glue is removable after finishing printing.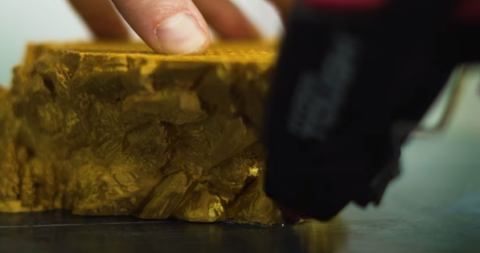 OctoPrint or OctoPi for Enhancing 3D Printer
This is a fantastic hardware-software combination based on Raspberry Pi. It can allow you remotely monitor, even control your printer. And with a variety of plug-ins that has been continuously updating, it provides many functions more than remotely control, such as wireless printing, time-lapse, cloud slicing, and other countless new plug-ins available on its open-source community. We also had a detailed tutorial on How to Apply Octoprint Control to Your 3D Printer with Raspberry Pi.
With the right accessories, you can expand the capabilities of your 3D printer and you can be more assured that your 3D printing jobs will come out as desired.