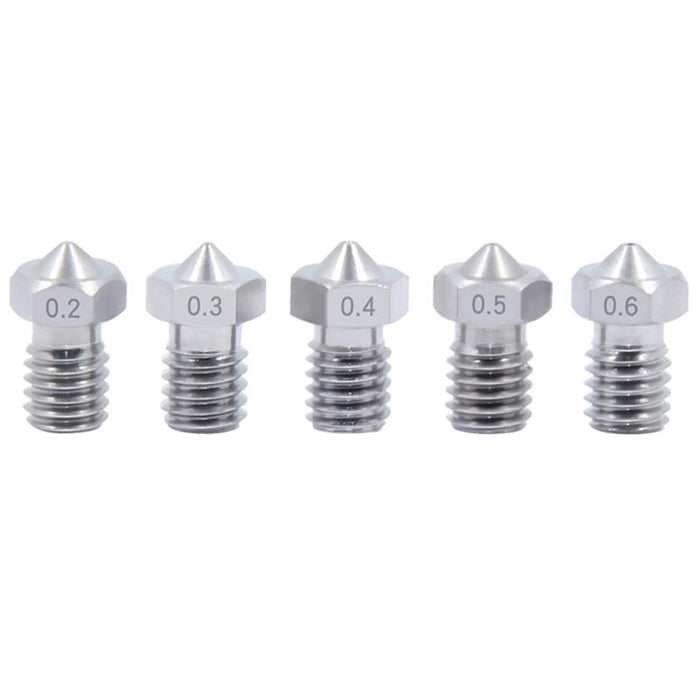 10PCS Stainless Steel Nozzle for E3D V5/V6
Durable, non-stick, high-temperature performance stainless steel nozzles for 1.75mm filament. Perfect for 3d printing filaments, like PLA, ABS, TPU, etc.
Compatible for E3D V5 and V6 extruder hotend. Compatible 3d printers, Anet A8, A6, Anet A8 Plus, ET4, ET5, Anet ET5X, Creality CR 10s, Anycubic i3 Mega.
Thread: M6
Package includes:

stainless stell nozzle * 10pcs



Shipping from the Chinese warehouse.

The picture is for reference only. Please adhere to the original products in case of any mistake.