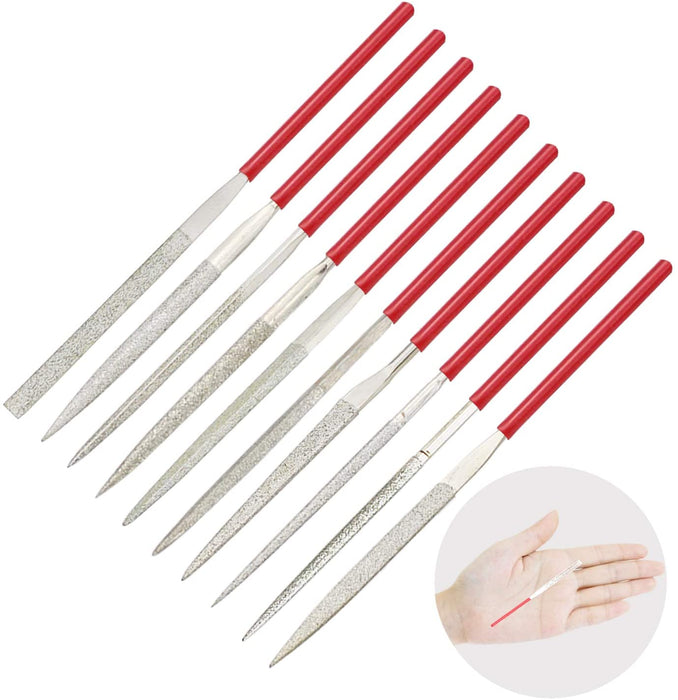 150 Grit Diamond Needle File
10pcs 150 grit precision diamond file set. The file set comes following shapes: barrette, crossing, equaling, knife, warding, square, three square, half-round, tapered round, and round. Perfect for shaping metal, wood, and plastic, especially suitable for fine grinding of 3D print models and jewels.
Comfortable dip handles provide excellent grip even in wet conditions.
The package Comes in a plastic pouch for easy organization and storage.

Product Specifications:
Length of the diamond file: 4"
Diamond working length: 1.6"
Diamond grit: 150


Package includes:
10 pcs x diamond file
Shipping from our Chinese warehouse.
The picture is for reference only. Please adhere to the original products in case of any mistake.