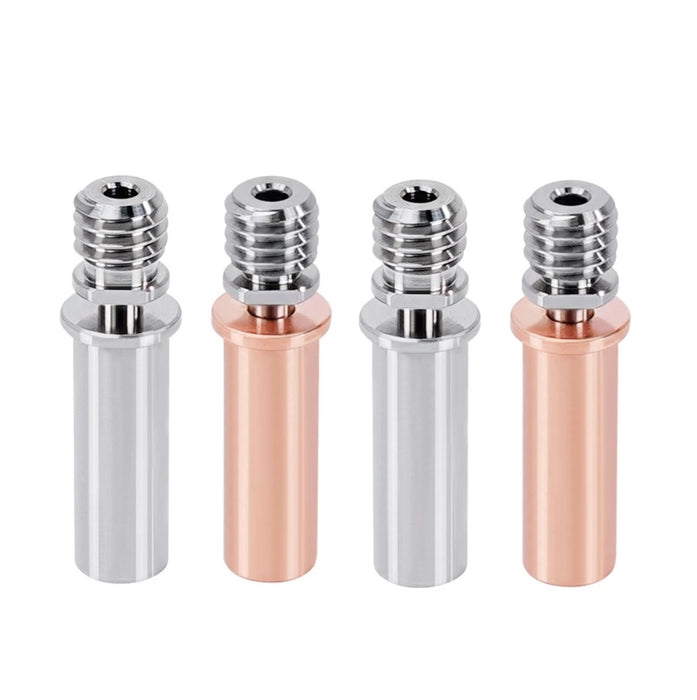 M6 All Metal / Bimetal Heat Break
All metal / bimetal M6 heat break for high-temperature printing.
The bimetal throat's thermal resistance front end is made of GRADE5 titanium alloy, and the back end is made of copper alloy material. It has a strong thermal insulation capacity. 
The GRADE5 titanium alloy end has better thread precision, and a smoother inner wall of the throat, reducing the chance of filament clogging and leaking.
This throat is compatible with Anet ET4, Anet ET5, ANYCUBIC Mega S /Mega Pro, Anycubic Vyper 3D printers' extruder. 
Product Specifications:
Thread size: M6
Package includes:
3 pcs x metal heat break
OR
2 pcs x metal heat break
FREE shipping from our Chinese warehouse.
The picture is for reference only. Please adhere to the original products in case of any mistake.