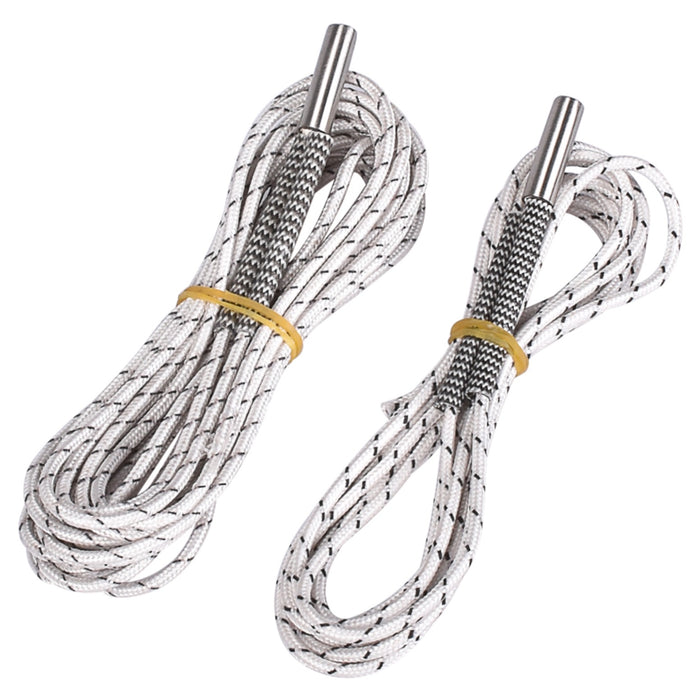 5pcs Heating Tube for V6 J-head Extruder
Heating tube 6*20mm for V6 J-head extruder 3D printers. The maximum temperature increases from 300-31℃ to 340-350℃ or so. Can be used with the new HT-NTC100K temperature thermistor. Support the customization of different specifications, lengths, and resistance of the heater. 

Product specification: 
Voltage: 12V/24V
Power: 50W
Heating head size: 6 * 20mm
Heating head material: 304 stainless steel
Line length: 1M and 2M for option
Line thick: 0.5 mm⊃2; (The cross section of the copper wire inside the heater is 0.5mm⊃2;)
Heating temperature: up to 350 degrees

Package includes:
50W heating tube * 5PCS
FREE shipping from our Chinese warehouse.
The picture is for reference only. Please adhere to the original products in case of any mistake.