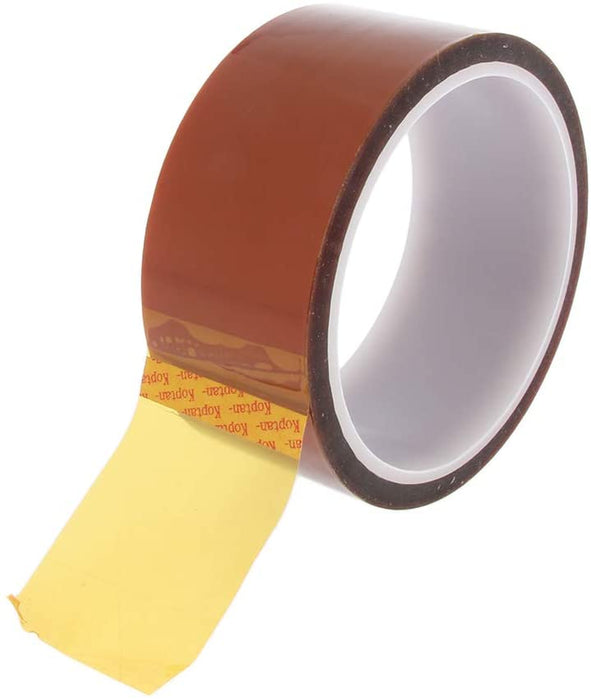 High Temperature Resistant Tape
Heat resistant adhesive tape 250-300℃ for masking, soldering, powder coating, sublimation, and insulating circuit boards. Polyimide tape is electrical isolation and is widely used in electronic manufacturing as an insulation and protection layer on electrostatic sensitive and fragile components. On 3d printers, the high-temperature resistant tape is usually used on the hot end kit to fix the heating cable and thermistor wire. The tape is easy to peel without residue.
Specifications:
Length: 33m
Width: 40mm
Material: Polyimide
Package includes:
High-temperature resistant tape * 1pcs
Shipping from our Chinese warehouse.
The picture is for reference only. Please adhere to the original products in case of any mistake.