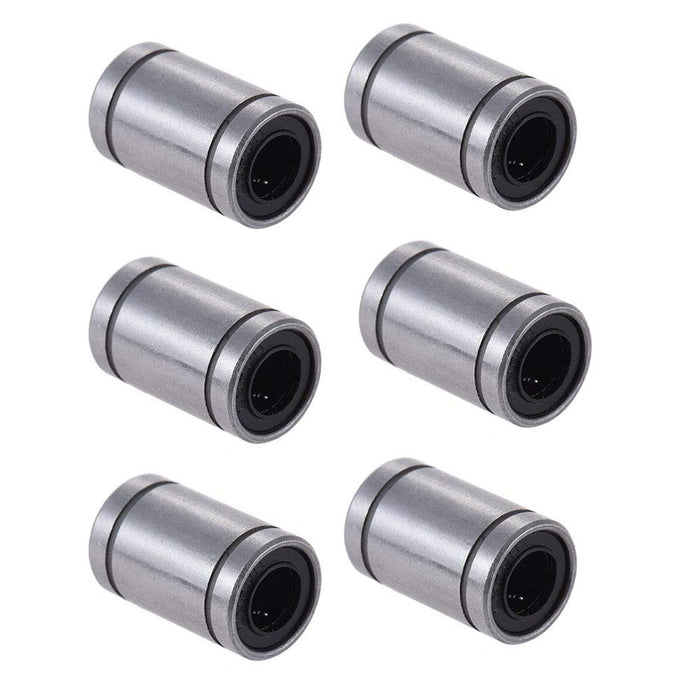 6PCS Linear bearing (carbon steel + bearing steel) for Anet A8 3D printers.

Great for linear motion on 3D printer, cnc machine, and other applications.
Smooth moving, low friction, high rigidity and long life.
The Anet A8 has 7 linear shaft bearings. 3 on the X-axis behind the extruder carriage and 4 on the Y-axis under the heated bed.
Size:
8 * 15 * 24mm: 8mm inside diameter, 15 mm outside diameter, 24mm length
Or
8 * 15 * 45mm: 8mm inside diameter, 15 mm outside diameter, 45mm length