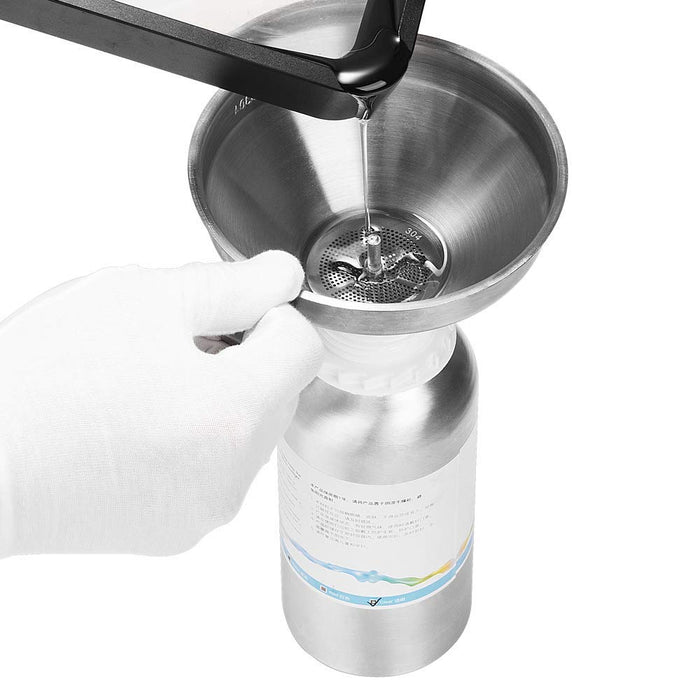 Stainless Steel Resin Filter Cup
The stainless steel filter is easy to use and clean and effectively filters the contaminants while the resin is poured into the bottle. More practical than the paper filter, simply wipe them out after use and clean them with isopropanol.
The stainless steel filter is not only for filtering the resin of the printers but for any non-aggressive technical product, typically pouring paints and varnishes into spray guns using a filter and avoiding clogging of the nozzle.
Product specifications:
Fits all conventional resin bottles with a bottleneck width in 15 mm.
Package includes:
Stainless steel filter cup x 1pcs
Worldwide FREE shipping from our Chinese warehouse.Shipping by China post.
The picture is for reference only. Please adhere to the original products in case of any mistake.