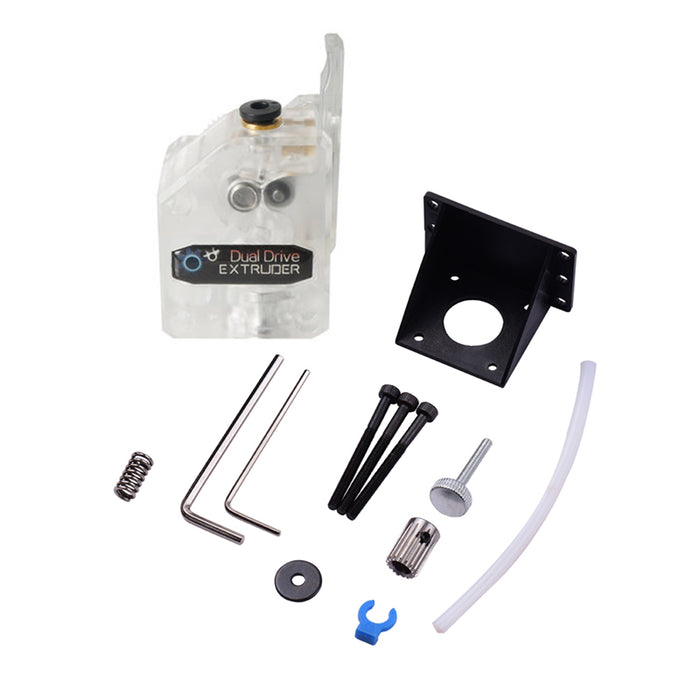 Bowden Direct Extruder Dual-Drive Soft TPU double gear Extruder
1.75mm for both long and short distance for extruding
Product material: metal + high density engineering plastic
Product features: aging resistance, wear resistance, light weight

Product advantages:

1. High precision CNC hardened steel internal parts can ensure smooth feeding during printing and achieve the best performance;

2. Strong compatibility, compatible with all open source 3D printers with 1.75mm diameter filament on the market;

3. The transmission ratio is 3:1, the double gear reducer has stable feeding, no slipping, and gives the extrusion more torque;

4. Support remote and short-range feeding, support printing TPU and other flexible materials;

The fastening spring device allows the user to fine tune the pressure exerted on the filaments by the feeding double drive gear, which is convenient for replacing filament of different materials.