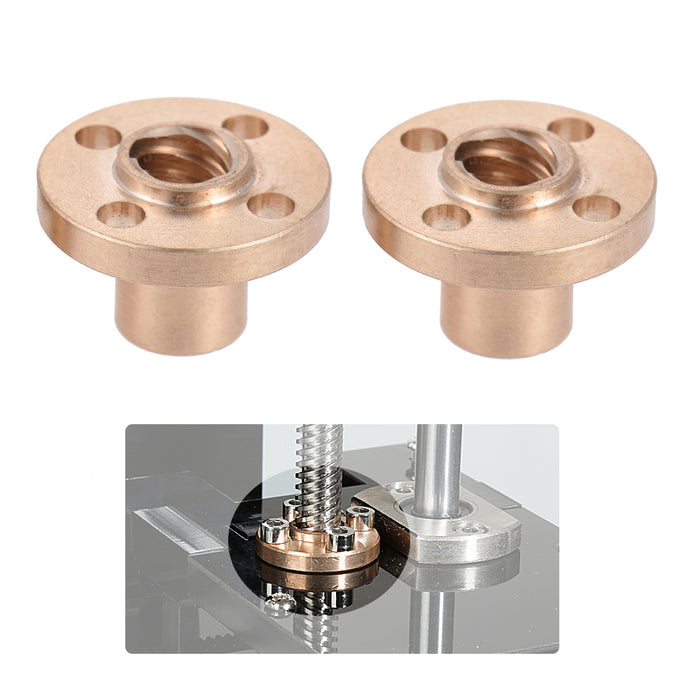 5PCS Z Axis Lead Screw Nuts
 Z Axis 8mm Brass T-Shape Lead Screw Nut. Used in conjunction with T-shaped screw, smooth and unobstructed movement.
Compatible with Anet A8, A8 Plus
Compatible with Anet ET4, ET4X ET4 PRO ET5 ET5 PRO 3D Printer.
Material: Brass
Lead Screw Hole Inner Diameter: 8mm
Lead Screw Hole Outer Diameter: 10mm
Package includes:
Z-axis lead screw nuts * 5PCS
Shipping from our Chinese warehouse.
The picture is for reference only. Please adhere to the original products in case of any mistake.